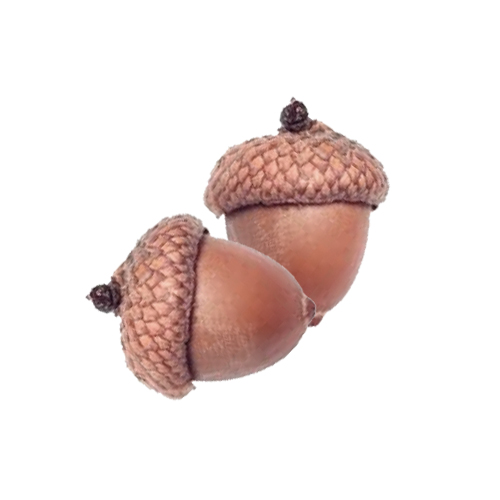 Acorn Nuts Nutrition Guide And Health Benefits
How It Is Grown

Acorn is best when they are harvest in the autumn. Collect acorns either from tree or from the ground. Collect the acorns which are free from worms and holes. Some oak varieties have acorn that take two years to mature. Take a bucket full of water put the collected acorns into it. Discard the acorns whichever float. Take the acorns out and dry it. Place them in the zipper bag put into the refrigerator as long as seed germinated. After the seed germinated place them in the container and water them daily. Select the place for planting after the plant as grown. Water them daily and use good fertilizers. Within 20 years the tree may produce acorn on its own.
Where It Is Grown and Consumed
In the early human History acorn played an important role. Only some varieties of acorn are edible to human. Acorn plays an important role in wildlife, it is food for creation such as pigeon, ducks and small mammals such as squirrels, mice etc. Acorns are consumed in North America, Koreans and Californian Native Americans. It is consumed where ever it is cultivated.
Health Benefits
Regular intake of Acorns helps to lose 4-5kgs of weight.

It contains low fats and rich in carbohydrates.

It reduces blood sugar content in the body

It cures skin rashes and small cuts in the skin.

It reduces the swollen of veins in the body.

It helps us to reduce itching sensation in our body.
Nutritional Value
The Acorn is rich in calcium, potassium, iron and manganese. It contains less sodium, copper and zinc content. The Acorn are 0% in cholesterol. It contains vitamin B6 and rich in Carbohydrate.
It contains good amount of Monounsaturated fatty acids.Acorns contain good amount of water content in it. The Acorn is nutritious and regular intake resolves many problems in our body.
Facts
Only some of Acorns are eaten in raw, many are boiled or baked and eaten. Because Acorns contain Tannin makes them bitter. We can bury which make the sweet or soaking them in cold water which make them less bitterness. The Acorns are good for health. They are most important food for the wildlife creatures.
(Visited 563 times, 1 visits today)