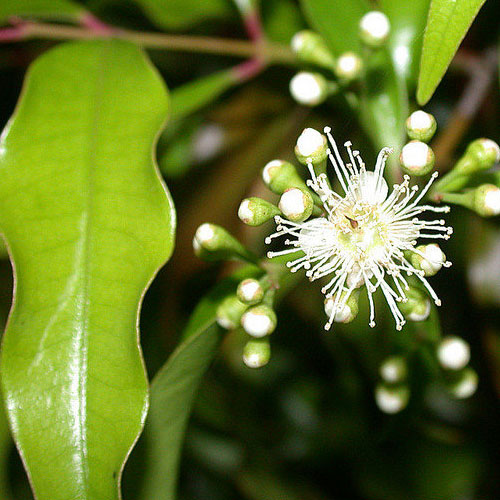 Aniseed Myrtle Leafy Vegetable Healing Properties
Aniseed Myrtle
Even though there are millions of plant species that are attractive and beautiful to look, there are certain plants that have ugly features. Some of the ugliest plant species on this planet are Hydnora Africana which generally looks like blind sea snake, Mutinus caninus is fungi which looks like body parts of dogs and Pelican flower which looks somewhat like a shark opening its mouth. This topic will deal with a plant named Aniseed Myrtle. The botanical name of this plant is Syzygium anisatum. The other common name of this plant is Ringwood.
Properties
Anise Myrtle which was formerly known Backhousia anisata and Anetholea anisata is an Australian rainforest tree which has aromatic leaves and many aromatic oils are prepared with the help of these wonderful leaves. These leaves are traded as aniseed myrtle or anise myrtle. Aniseed tree has a dense crown and grows up to 45 m tall. The length of leaves is 6-12 cm long with undulate margins. The seeds when crushed will have a aromatic fragrance. The color of the flowers is white and emanates rich fragrance. The fruit are papery capsules which are 5 mm long and are white in color. This aromatic tree is found abundantly in the wild areas of Nambucca and Bellinger Valleys in the subtropics of New South Wales, Australia.
Healing Properties Of Aniseed Myrtle
The aromatic leaves are used a flavoring spice and herbal tea ingredient.

This was first sold in 1990 as bushfood specie and in the mid 1990 cultivated in plantations to meet demand.

The rich oil extracted from the leaves contains chavicol, imparting licorice and aniseed flavors.

The researchers have found that the oil can be used as antimicrobial property.

The flavored leaves are used for flavoring desserts, sweet sauces and preserves.

It is also used as a scented sauce in meats and salad dressing.

Made from the crushed leaves of Aniseed Myrtle it has a subtle sweet liquorice flavor.

It will enhance the taste of fish or pork, steamed rice, seafood, biscuits, ice-cream or tea.

The leaves blend wonderfully with Hyssop, grapefruit, fragonia, lemon myrtle, frankincense, eucalyptus, bergamot, black spruce, myrrh, verbena, rockrose and immortelle.

The oil has many medicinal properties such as Antibacterial, antioxidant, antiseptic, expectorant, insecticide, anesthetic, fungicide, antispasmodic, nervine, tonic.

It is worth noting that this trees were bought back to earth only through reforestation projects taken by the authorities.

The nourishing and refreshing fragrance is nothing but treat for the nostrils.

It has healing properties which no other trees offers.
Anise Myrtle Essential Oil has been traditionally used to ease reproductive and menstrual issues in women, treat chest and respiratory congestion, fight fungi, and function as a powerful aphrodisiac.

A renowned university in University in Australia namely Charles Stuart found that this tree has various medicinal properties and it fights various harmful bacterium and other microbes.

Emotionally, Anise Myrtle is calming, soothing, and uplifting.

It has been shown to be effective in the treatment of depression, anxiety, and insomnia, and is commonly used to combat feelings of restlessness and misdirection.