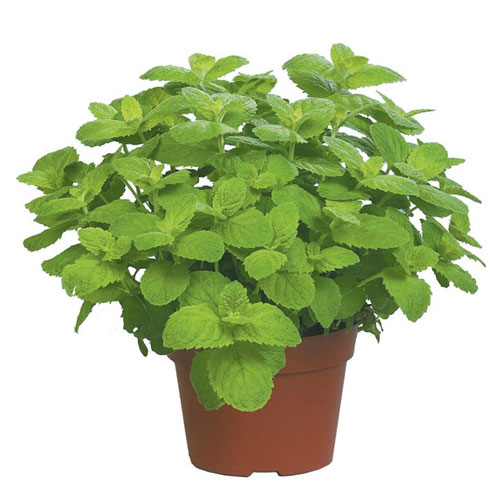 Apple Mint Caution And Its Various Uses
Apple Mint
Plants and trees have to be cultivated properly with utmost love using organic manures and chemicals without spoiling the farmland and ecological balance. There are hundreds of naturally derived organic fertilizers manures that will improve the soil textures like animal excreta, human excreta and urine. Start using the organic fertilizers and save the cultivated lands. This topic will deal with a plant named Apple mint which is an upright herbaceous perennial plant. This plant comes under the Lamiaceae. The botanical name of this plant is Mentha suaveolens. The other common names of this plant are pineapple mint, woolly mint or round-leafed mint.
This aromatic plant that is classified under mint genus mentha ranges through the southern and western Europe and the western Mediterranean region. This mint plant is commonly grown as an edible herb or for ground cover. This fragrant rich plant grows to a height of 100 cm and forms a colonial colony by spreading lavishly. The oblong hairy leaves grow up to 3 to 5 cm long and 2 to 4 cm broad. The white or pinkish flower which develops in terminal spikes grows up to 9 cm long. The leaves are aromatic with a minty flavor. Apple mint is native to southern and western Europe and is naturalized in central and northern parts of Europe. This aroma rich plant is found in dame and wet places.
Growth
This plant grows rapidly and needs continuous supervision to check growth. It will become obnoxious if it is not contained. This plant grows well in most of the soils so long as the soil is not too dry. It also grows in heavy clay soils and partial shades. It grows well along with cabbages and tomatoes. The aromatic leaves acts as a repellent. Germination is very quick.

Uses Of Apple Mint
The content of the medicinal oils vary from plant to plant depending the nature of the plant.

This plant has antiseptic properties, improves digestion, reduce fever, headaches, digestive disorders and other minor ailments.

Rodents dislike the fragrance and run away from this plant. Since apple mint has a very rich fragrance it is used in ice creams.

Since the plant and its flowers are attractive to look it is classified under ornamental plant category.

The leaves can be used to make jelly and mint tea.

It is also used as an ingredient in salads and soups. Spanish call this plant as hierbabuena.

This plant has rich nutrients and minerals and used in medicines for thousands of years in many parts of the world which includes Africa, Europe, Asia and the Americas.

The jelly or sauce is served alongside meat items such as lamb, tzaziki and tabbouleh.

The leaves are also used in iced tea and it cannot be used as garnish since it has hairy particles in it.

This flower was used as a floral spectacle was in full bloom in the Olympic Games 2012.
Caution
Pregnant women should not use these leaves.If they take it will lead to abortion.
(Visited 596 times, 1 visits today)