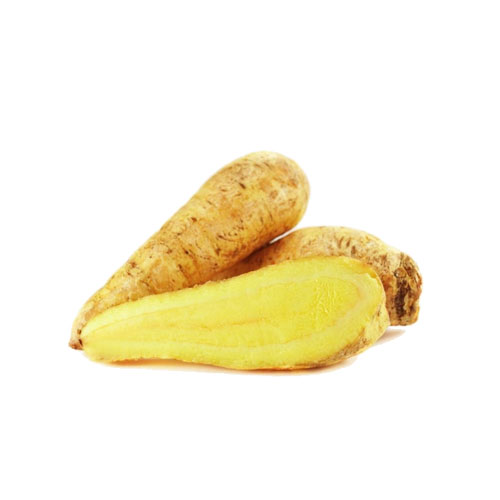 Arracacha Commercial Crop and Its Nutritional Value
Arracacha
There are hundreds of plant species under the ocean beds and many living organism depend on them for day to day living. Millions of fishes eat algae and other substances of the plants. The surface of the sea is calm, but there are hundreds of activities happening inside the sea. So, there are no doubts that plants and trees play an important role on this earth. This topic will deal with Arracacha which is a wonderful root vegetable. The botanical name of this vegetable is Arracacia xanthorrhiza. This precious root vegetable from Andes has become a popular food in South America.
In South America, this variety is a major commercial crop. These plants are found abundantly in Andean region. These vegetable is used in lots of countries and they call this plant in different names like apio criollo in Venezuela, zanahoria blanca in Ecuador, virraca in Peru and mandioquinha in Brazil. This vegetable is somewhat like carrot and celery and has lots of nutritional values. The leaves are similar to parsley and vary from dark green to purple. Arracacha comes under umbellifer family. Like potato this vegetable is also a root vegetable. This vegetable can be eaten raw or cooked. When cooked, it will be rich in aroma and taste. This vegetable is cultivated in Brazil, Ecuador, Venezuela, Costa Rica and Puerto Rico.
Nutritional Value
Proximity


Nutrient Value

% DV

Water
74 g
N/D
Energy
104 Kcal
N/D
Protein
0.505 g
1.01%
Total Fat (lipid)
0.28 g
0.80%
Ash
1.3 g
N/D
Carbohydrate
26.7 g
20.54%
Total dietary Fiber
0.85 g
2.24%

Minerals

Calcium, Ca
31.7 mg
3.17%
Iron, Fe
9 mg
112.50%
Magnesium, Mg
63.05 mg
15.01%
Phosphorus, P
50 mg
7.14%
Potassium, K
2.25 mg
0.05%

Vitamins

Water soluble Vitamins
Vitamin B1 (Thiamin)
0.1 mg
8.33%
Vitamin B3 (Niacin)
4.3 mg
26.88%
Vitamin C (Ascorbic acid)
23 mg
25.56%
Fat soluble Vitamins
Vitamin A, RAE
1.76 µg
0.25%
Many super markets in South America sells this wonderful vegetable which is extremely rich in calcium.

The other nutrients found in this vegetable are dry matter and protein.

It is dangerous to consume this vegetable in excess quantities since it may damage the color of the human skin.

This vegetable has a starchy root and has a distinctive flavor.

Andes citizens turn the vegetable into chips, fried items, biscuits and flour.

The harvest season spans from January to September.

It is generally grown with other crops such as maize, beans and coffee.
(Visited 229 times, 1 visits today)