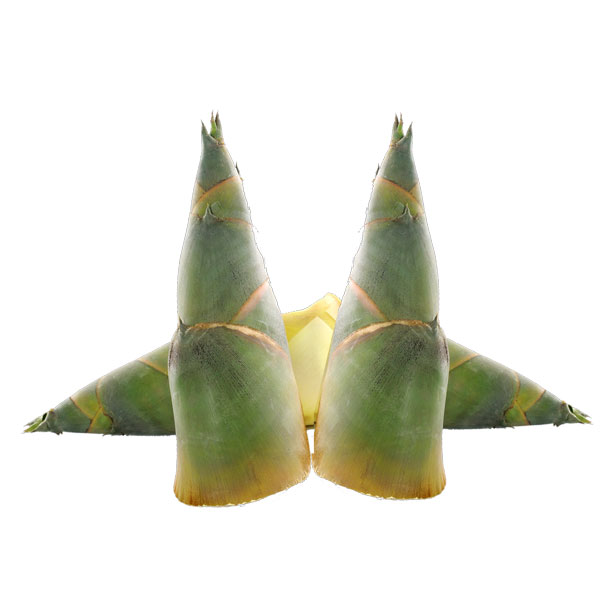 Nutrition Guide and Health Facts of Bamboo Shoots
About Bamboo Shoots
Bamboo shoots or bamboo sprouts form the edible portion of the plant. Scientifically known as Bambuseae, it is majorly found in Asia and is widely used in Chinese cuisine. The edible shoot is found in many forms like dried, canned, fresh or frozen. There are different varieties of bamboos available depending on their purpose of consumption. They can be eaten as a vegetable, preserved like a pickle or fried and eaten as bamboo chips. Apart from its culinary use bamboo is also used for building furniture and building roof top houses.
Bamboo Shoots Nutrition Value 
Bamboo shoots are High in Dietary Fiber.

Bamboo shoots include calcium, magnesium, phosphorous, potassium, sodium, zinc, copper, manganese, selenium and iron.

Low Caloric Content and also sugar content.
Health Benefits of Bamboo Shoots

Used as a medicine for external wounds and ulcers.

Effective against respiratory disorders.

Bamboo extracts contain anti-venomous properties.

They are useful in cases of both snake and scorpion bites.

Bamboo shoots are useful in treating stomach disorders.

Used for cleaning wounds and sores.

Bamboo shoots are weight loss-friendly.

Excellent source of Potassium and phytochemicals.

Bamboo shoots are associated with treating baldness, itching, wound bleeding, cataracts, eye problems, painful menstruation, burning sensations, bladder pain, gonorrheal infections and painful joints.
Principle

Nutrient Value

Percentage of RDA

Energy
27 Kcal
1.4%
Carbohydrates
5.2 g
4%
Protein
2.60 g
5%
Total Fat
0.3 g
1%
Cholesterol
0 mg
0%
Dietary Fiber
2.2 g
6%

Vitamins

Folates
7 µg
2%
Niacin
0.600 mg
4%
Pantothenic acid
0.161 mg
3%
Pyridoxine
0.240 mg
18%
Riboflavin
0.070 mg
5%
Thiamin
0.150 mg
12%
Vitamin C
4 mg
7%
Vitamin A
20 IU
<1%
Vitamin E
1 mg
7%
Vitamin K
0 µg
0%

Electrolytes

Sodium
4 mg
<1%
Potassium
533 mg
11%

Minerals

Calcium
13 mg
1.5%
Copper
0.190 mg
21%
Iron
0.50 mg
6%
Magnesium
3 mg
<1%
Manganese
0.262 mg
11%
Phosphorus
59 mg
8%
Selenium
0.8 µg
1.5%
Zinc
1.10 mg
10%

Phyto-nutrients

Carotene-ß
12 µg
Carotene-a
0 µg
Lutein-zeaxanthin
0 µg
Young bamboo shoots are loaded with nutrients and provide a great source for dietary fibre. Eating bamboo shoots will keep you full throughout the day because of its high fibre content thus it helps in fighting weight issues. Its low calorie value makes it a healthy for consumption with a calorie count of just 27 calories per every hundred gram serving making it a guilt free indulgence. Controlling blood pressure by eating bamboo can be a real remedy. Bamboo shoots are loaded with potassium that is well known for controlling blood pressure. The juvenile shoots of bamboo are not just tender and delicious but also are rich in nutrients that help in fighting cancer. Scientific studies have proved it that bamboo shoots contains phytosterols amylase and chlorophyll that strengthens the body to fight against cancer. This vegetable is also known for its ''heart friendly'' trait, because of its phytosterolsand and phytonutients present in them it prevents dangerous cholesterol in the body thus aiding in smooth supply of blood from the heart to the rest of the body.
How To Eat Bamboo Shoots
Bamboo shoots can be eaten only after being processed; the processing takes place in two steps 1. Cut the bamboo into two halves 2. Remove its outer leaves in order to consume the flesh portion of the vegetable. The outer leaves are removed in order to get rid of the bitter tasting portion. It is advised to boil the bamboo in water and discard the water to ensure safe consumption. People prone to allergy should take extra caution while eating bamboo shoots. This vegetable can be enjoyed sautéed accompanied by a bowl of rice or noodle, stir fried with mix vegetables or even stuffed in poultry or sea food. Pickled bamboo is a delicacy enjoyed in Thailand and also is added to many sea food curries such as prawn or fish curry. In China bamboo shoots are used in preparing sumptuous delicacies and age old recipes prepared in traditional methods.
The Panda Food
Apart from being an essential part of meal of many south Asian food preparation bamboo shoots are also form a daily diet for Pandas. Eating up to 12 – 38kg of bamboo shoots every day Pandas survive entirely on them which constitutes 99% of their dietary intake while the rest 1% is met by other plants. Due to the major scarcity of bamboo leaves and shoot these days it is posing as a threat to their survival.
(Visited 346 times, 5 visits today)