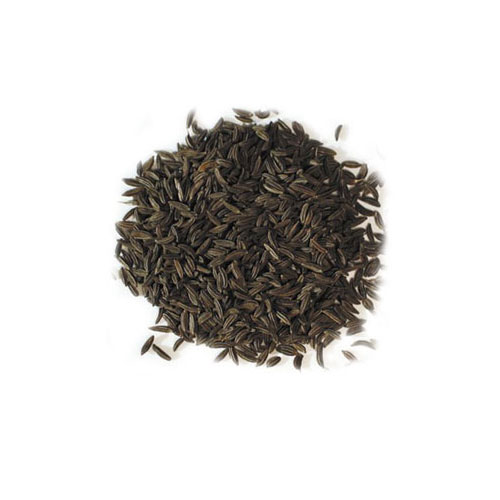 Black Cumin Medicinal Properties | Spices
Black cumin
Plants and trees have to perform numerous tasks round the clock to survive in this planet. Every country has its own National Flower. The national flower of USA is Rose; national flower of Argentina is Ceibo; the national flower of Australia is Golden wattle; the national flower of Canada is Maple leaf; the national flower of China is Plum Blossom and the national flower of France is Iris. This topic will deal with a plant named Black cumin which has an aromatic seed. The botanical name of this plant is Bunium persicum.
This seed is also similar to that of ordinary cumin, yet the color is darker brown. When the seeds are crushed aromatic fragrance will arise. The flavor is pine-like, astringent and bitter. Black cumin should not be confused with Kolonji which is often called as black cumin seed. This plant grows throughout the year and classified under perennial plant category. The plant reaches a height of 0.6 m and the flowers have both male and female organs. They are pollinated by insects and are self-fertile. This plant grows well in different types of soils but prefers well-drained soil. It can grow in semi-shade as well as in no-shade. It prefers moist soil. This highly valued crop is found in Kashmir, Himalaya.
Medicinal Properties Of Black Cumin
This plant is used for culinary, flowering, perfumery and carminative purposes.

This plant is rich in various essential oils such as terpenoids and phenylpropanoids, polyene and phototoxic.
Origin And Its Various Names
It has lots of medicinal properties and is known by different names. In India it is called as Kala zeera (Bunium persicum Bioss). Black cumin might have originated in Central Asia and Northern India. It is generally found in northwestern parts of Himalayas at an altitude of 1800-3500 ft. This plant is normally found in forests, glassy slopes, low alpine pastoral lands in the states of Himachal Pradesh, Uttaranchal and Jammu as well as Kashmir. This plant grows up to 80 cm. The leaves are pinnate and the white colored flowers are small with symmetrical small sepals, petals and stamens. The seeds are used for the treatment of diarrhea, diabetes, dyspepsia and obesity. It is also used in flavoring food and other beverages. The aroma of the fruits is earthy and heavy but after frying it changes to nutty. Even though this crop is high value crop, it is unexploited in terms of breeding efforts. These plants are attacked by various pests and needs frequent inspections. The plants bear the fruit only after 3 years from the date of planting.
Black Cumin Productivity
The cost of labor and maintenance is very high for this plant and so the productivity is very low. The researchers conducted at Himachal and Kashmir valley suggests that using appropriate breeding strategies, sizeable improvement can be realized in yield levels Black cumin.
(Visited 245 times, 1 visits today)