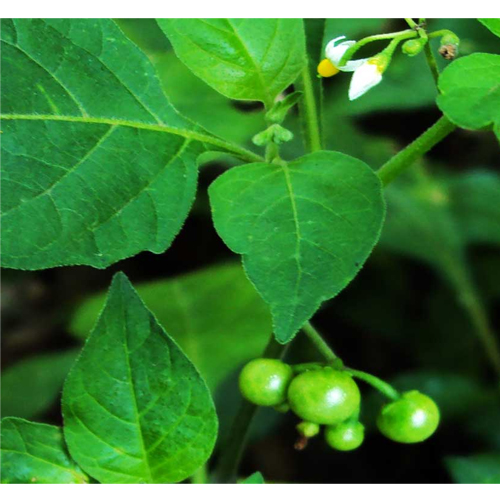 Blacknight Shade Drawbacks And Its Uses
Blacknight Shade Drawbacks And Its Uses
No one can stop the spectacular growth of plants and trees and its reproductive systems. No one can stop its growth by constructing a wall in-between since it will conquer it by breaking and spread wonderfully to the nearby areas.
Invasive climbers befriend the neighboring species and both of them at one point of time grow together like thick friends and produce many important fruits and vegetables.
Only when a person observes the day-to-day activities of the plants he will understand the true meaning of life and the necessity of living naturally.
This topic will deal with a plant named Black night shade. There are three types of Black nightshade and this will deal with American black nightshade. The botanical name of this plant is Solanum americanum.
Blacknight Shade Native
This plant is native to Melanesia, New Guinea and Australia. The plant is also found in Indian Oceans, Including Hawaii, Indochina, Madagascar and Africa.
Blacknight shade Growth
This plant achieves a height of 1-1.5m and is an annual perennial.

The leaves measures 10 cm long and 7 cm broad, with a margin with a 4 cm petiole and a toothed margin.

The white flowers are about 1cm diameter.

The fruit is a shiny black berry 5-10 mm diameter, containing numerous small seeds.
Drawbacks
The green fruit is considered poisonous and may lead to death.

This fruit has poisonous substances such as glycoalkaloids, solanine and solamargine, chaconine, solasonin, solanigrine, gitogenin and traces of saponins and alkaloids scopolamine, atropine and hyoscyamine.

The rural people of Trankei have higher incidence of esophageal cancer since they consume the leaves.

These leaves cannot be administered to cattle since it has higher levels of nitrates.

But the toxicity varies from plant to plant depending up on soil, locations and rainfall.
Blacknight Shade Uses
The ripe fruit is used in jams and preservatives and also eaten raw.

In the countries of Africans, South Americans, New Guinea and Oceania the leaves are consumed raw or boiled.

In Kenya, Cameroon, Panama and Sierra Leone it is used as a medicine.

In China a tea from the whole plant is used to treat cancer of the cervix and also used for treating many other medical ailments.

Methanal extracts from the leaves have antimicrobial activities and antibacterial properties.
(Visited 177 times, 1 visits today)