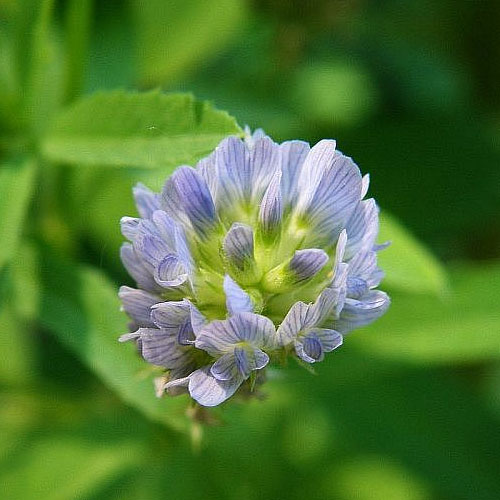 Blue Fenugreek And Its Various Uses
Blue fenugreek
Plants and trees are in happily living on this earth for the past million of years and still maintain a healthy lifestyle. It is imperative to note that the scientists are discovering many things about plant kingdom and are able to uncover many mysteries related to plants and trees. Now the scientists have discovered the first flower seeds from dinosaur era which are dating back to 125 million years. This topic will deal with a plant named Blue fenugreek which is widely used in Georgian dishes where it is known as utksho suneli. The botanical name of this plant is Trigonella caerulea. Blue fenugreek belongs to the family Fabaceae.
The plants attain a height of 60 cm. The shape of the leaves is oblate or lanced-shaped which 2-5 cm long. Its flower stalks are globular racemes, longer than the leaves. The sepals are twice as short as the corolla its teeth are equal to the tube. The corolla is 5.5 – 6.5 mm long and blue. The pods which are erect are slightly curved and compressed and grow up to 4-5 mm long with beak 2 mm. The seeds are small and elongated. It blossoms during the months of April to May and the seeds ripen during the months of May-June. It is self-pollinated.
Various Uses Of Blue fenugreek
The Georgian use it in a spice mix named khmeli suneli.

In this mix they mix seeds, pods and the leaves. The smell and taste are very similar to ordinary fenugreek.

The people of Switzerland used it in their traditional dish called schabziger cheese.

This plant is also commonly known as Sweet Trefoil.

The leaves and the young plants are consumed after boiling and cooking.

The dried powdered leaves are used as a flavor to bread and the crushed tea is used as an aromatic tea or china tea.

The herb is also used in cheese making.

These plants are naturally found in wastelands and arable land. This plant is an annual growing plant and has both male and female organs in the flowers. It is pollinated by insects and fixes nitrogen. It grows wonderfully in many soils, but prefers moist soil. It cannot grow in the shade.
(Visited 244 times, 1 visits today)