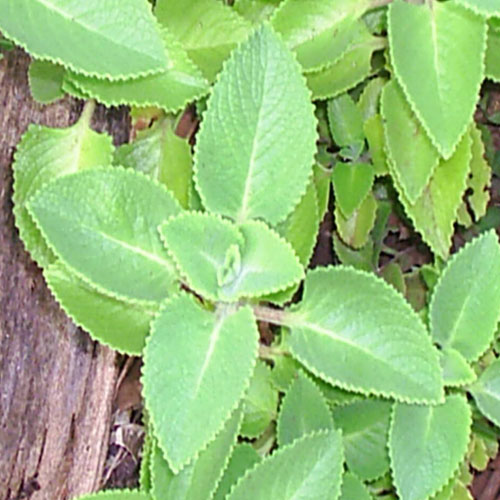 Boldo And Its Unknown Medicinal Values
Boldo
Plants and trees have been classified as annual, biennial, Polycarp, senescence and perennial plants where the flowers bloom at regular intervals. But there are certain flowers which bloom only after many years of planting and vanish after sometime. The plant named Andes achieves a height of 40 ft and flower only once in 80 to 100 years blooming only for few weeks before it dies. These types of plants are classified under monocarp plants. This topic will deal with the plant named Boldo which comes under the family Monimiaceae and found abundantly in the Sclerophyllous forests of Chile.The botanical name of this plant is.
The leaves are slightly bitter flavour and camphor-like aroma are used in Latin America. The leaves are used as an herbal tea in countries such as Chile, Bolivia, Argentina, Paraguay, Peru, Uruguay, Brazil and bordering countries in South America. The boldo fruits which appear during the months of December and February are very tasty and nutritious. They are small, green and edible spheres. The aromatic flavour comes primarily due to the presence of a chemical named ascaridole. Boldo is an evergreen tree that grows slowly and attains a height of 8 m and produces small, berrylike fruit. The flowers have either male or female organs. It is found in Andean regions of Chile and Peru and als found in the country of Morocco. It is cultivated in Brazil, Italy and North Africa since it does have certain medicinal properties.
Various Herbal Medicine System Uses
This plant was discovered by chance by a Chilean shepherd. He observed that the sheeps had fewer liver problems when it graced these leves. This plant is used in homeopathy and ayurvedic medicines.

A noted botanist Dr. James duke has reported that this plant has many healing properties and it has certain chemicals that will cure jaundice and other liver diseases like hepatitis, liver congestion, constipation, flatulence, dizziness, stomach and intestinal cramps and pain, gallstones, insomnia, rheumatism, and a lack of appetite.

Many European countries use this plant for curing liver problems.

In American herbal medicine systems, boldo is used to stimulate the secretion of saliva, bile flow and liver activity; it's chiefly valued as a remedy for gallstones, liver problems, and gallbladder pain.
Medicinal Properties
There are several alkaloids in the plant which promotes good health. Boldo improves bile formation and stimulates the gastric juices.

It has anti-inflammatory and rich anti-oxidant properties.

It also improves the coronary blood flower and reduces the depression in the heart.

So it is presumed that tonics or liquids rich is boline has the capabilities to cure liver problems.
Useful Chemicals In Boldo
The boldo plant contains useful chemicals such as ascaridole, benzaldehyde, boldin, boldoglucin, bornyl-acetate, 1,8-cineol, coclaurine, coumarin, cuminaldehyde, 2-decanone, 6(a)-7 dehydroboldine, diethylphthalate, eugenol, farnesol, fenchone, gamma terpinene, 2-heptaone, isoboldine, kaempferols, laurolitsine, laurotetainine, norboldine, norisocorydine, pachycarpine, P-cymene, P-cymol, pro-nuciferine, 2-octanone, reticuline, rhamnosides, sabinene, sinoacutine, terpinoline, thymol, trans verbenol, 2-tridecanone, and 2-undecanone. Boldo can improve the urine output multifold.
Boldo Research
Researchers during 1950 and 1960s found that the leaves have curative properties. The essential oil of the plant contains a compound called asaridole. Asaridole has antiparasitic and worm- expelling properties, but it is also a documented liver toxin. Only distilled properties must be used for clinical effects. So this plants aids digestion.
Boldo As Herbal Medicine
Brazilians herbal doctors uses this plant for curing various diseases such as anorexia, bile insufficiency, cholecystitis, constipation, debilitation, digestive disorders, dizziness, dyspnea, gallstones, gastritis, gonorrhea, hepatitis, insomnia, intestinal gas, liver congestion, liver disorders, liver support, rheumatism, stomach problems, stomach pain, urinary insufficiency, weakness, and to stimulate digestion.
Chile use this plant for anorexia, bile insufficiency, bowel problems, high cholesterol, colds, cough, constipation, cystitis, diarrhea, dyspepsia, earache, edema, fluid retention, gallbladder problems, gallstones, gastric sluggishness, hypothyroidism, inflammation, intestinal gas, intestinal cramps, intestinal parasites, jaundice, liver disorders, liver support, liver protection, obesity, rheumatism, sores, stomach ache, stomach cramps, urinary insufficiency, worms, and as an antioxidant, antiseptic, digestive stimulant, and sedative.
Healing Properties
So this plant is divine in nature and has extraordinary healing properties. Doctors all over the world use this plant for treating stomach ailments. Latin America use it for the treatment of for anorexia, bile insufficiency, bowel problems, colds, constipation, cystitis, digestion problems, dyspepsia, earache, gallbladder problems, gallstones, gonorrhea, gout, hepatitis, hepatitis, intestinal gas, intestinal parasites, jaundice, kidney stones, liver disorders, liver support, malaria, pain, parasites, rheumatism, spasms, stomach pain, syphilis, tonic, urogenital inflammation, urethritis, urinary insufficiency, worms, and as a antiseptic, digestive stimulant, and general tonic.
The United States used this boldo for the treatment of for bile stimulation, cystitis, digestive problems, elimination problems, gallbladder disorders, gallstones, gastrointestinal spasms, gout, hepatitis, inflammation, kidney disorders, liver disorders, pain, uric acid elimination, urinary infections, urinary insufficiency, urinary antiseptic, and used as an antiseptic (urinary), digestive stimulant, sedative, and tonic.
Unknown Facts Of Boldo
Many digestive disorders are due to a lack of bile and digestive juices, which result in sluggish digestion (causing bloating and an uncomfortable feeling of fullness after a meal, intestinal gas, fermentation and belching, and poor absorption of nutrients in the stomach and bowel). Boldo is one of the best natural remedies for these types of digestive problems because it stimulates the production and secretion of bile and other digestive juices in the stomach, gallbladder, and liver, thereby maximizing and speeding digestive processes in general. It also is one of the first natural remedies natural health practitioners use to assist in detoxifying the liver and to prevent liver damage from toxins and drugs that are known to have a toxic effect on the liver.
However, consumers should not exceed the recommended dosages for boldo. It is a very powerful and active plant that should be treated with respect. There are several boldo products available in capsules, tablets, and liquid extracts in the U.S. market, including extracts providing a standardized amount of boldine. These standardized extracts are sold as herbal drugs in Europe by prescription only; however, they are sold as over-the-counter herbal supplements in the United States. High dosage of boldo will lead to convulsions, muscle paralysis, cramps, respiratory and other such problems.
Note
The studies on rats showed abortive actions and lowered the blood levels of bilirubin, cholesterol, glucose, alanine aminotransferase, aspartate aminotransferase and urea. These researchers reported, however, that the long-term administration of regular dosages of the leaf extract and boldine did not cause any toxicity.
Caution
Boldo has can be used for aborting a baby since it has abortive properties. It should not be used by pregnant women or breast feeding women. People who are using blood thinning medicine should not consume Boldo. Also the people suffering from thrombocytopenia or hemophilia should not consume Boldo. People should not consume Boldo in large amounts since it has toxic properties also.
(Visited 377 times, 2 visits today)