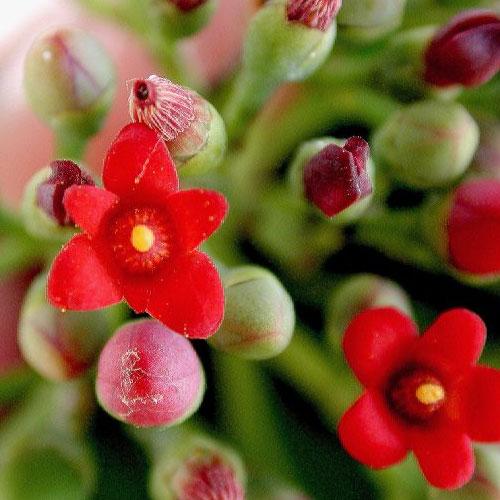 Canella Origin Properties And Its Uses
Canella
Plants and trees are divine creatures which have extraordinary features and luxurious appearance. There are few flowers which are highly expensive where common man cannot think of purchasing it daily. Some of the most expensive flowers in the world are Lisianthus, Lily of the Valley, Hydrangea and Gloriosa. This topic will deal with a plant named Canella which is a native to the Caribbean from the Florida Keys to Barbados. It is also called cinnamon bark, wild cinnamon and white cinnamon. The botanical name of this plant is Canella winterana.
Origin And Properties
Canella is a word which originated from the Latin Canna meaning cane or reed. The genus Canella was erected during 1756 by Patrick Browne. The wood of Canella is hard, strong and very heavy. It reaches a height of 25 to 30 feet with a straight trunk eight to ten inches in diameter. This plant attains a height of 50 feet on the mountains of Jamaica. The branches are slender, horizontal and spreading and form a compact round-headed top. The bark of the trunk is an eighth of an inch thick. The obovate, round or slightly emarginate leaves are 3.5 – 5.0 long, 1.5 – 2.0 broad and are bright deep green in color. The flowers open during the month of autumn. The fruits ripen in the months of March and April, when it is bright. The fruits are generally eaten by many birds. Canella which is widely found in Florida Keys was discovered by J L Blodgett. This plant grows under the shade of larger trees in dense forests.This plant grows wonderfully in tropics and sub-tropics usually in dry lands. This plant is considered as an aromatic plant since each and every part of the plants emits wonderful fragrance. The flowers are bisexual.
Various Uses Of Canella
This plant is harvested for food flavoring and medicinal purposes.

Since it has beautiful ornamental flowers these plants are also grown as an ornamental plant. It has got numerous red berries.

The leaves should be given to poultry breeds since it has toxic substances. The seeds are pollinated by bees and this one is an evergreen tree.

The inner bark of the tree has an aroma of cinnamon and clovers and it used as a substitute of cinnamon and cloves.

It is also used as a condiment.

It has very punget and bitter flavor.

The bark contains 8% manitol an essential oil containing eugenol, cineol, pinene and caryophyllene.

The leaves which are aromatic are used as a flavor.

It has a peppery and stinging taste.
(Visited 146 times, 1 visits today)