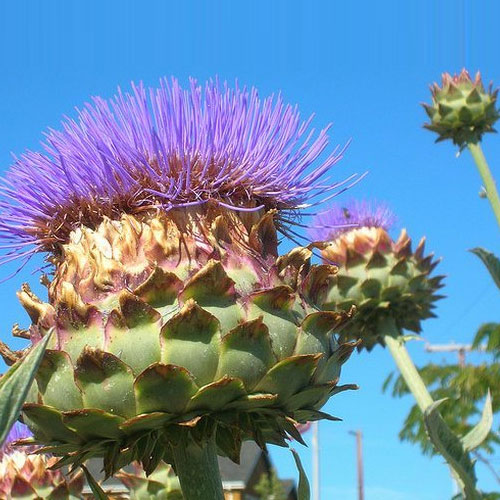 Cardoon Consumption And Its Nutritional Value
Cardoon
Leaves of the plants are considered as a factory since it does various functions in a day to keep the plant alive. It is impossible for the trees or plants to grow without proper sunshine since they are totally dependent on it like human being. Roots grow marvelously under the earth and absorb the nutrients from for sustenance. This topic will deal with a plant named cardoon. The botanical name of the these plant is Cyanara cardunculus.The other common names of this plant are artichoke thistle, cardone, carduni or cardi.It belongs to sunflower family and mainly found in central Mediterranean region where it was domesticated in ancient times.
This perennial plant grows up to 1.5 m tall with deeply lobed and the leaves grow up to 50 cm long. The flowers are violet-purple and grow up to 6 cm in diameter. These plants are found in Morocco, Portugal, Libya, Greece and France. It is also found in other parts of the world.
Nutritional Value
Flowers are consumed raw and the stem is consumed after cooking.

These leaves are also consumed since they have nutritive properties.

The people boil the stalks and eat it.

It is a season plant which grows during the months of November to February. So, the people around the world cook Cardoon during Christmas festival.

The nutritional values that are found in Cardoon are Energy, Carbohydrates, Fat, Protein, Vitamins and Minerals.

In USA, It is not sold in grocery stores and is sold only by small-farmers.

The oil extracted from the seeds of this plant is somewhat equivalent to sunflower oil.

It is the feedstock for the first biorefinery in the world converting the installations of a petrochemical plant based at Sardinia.