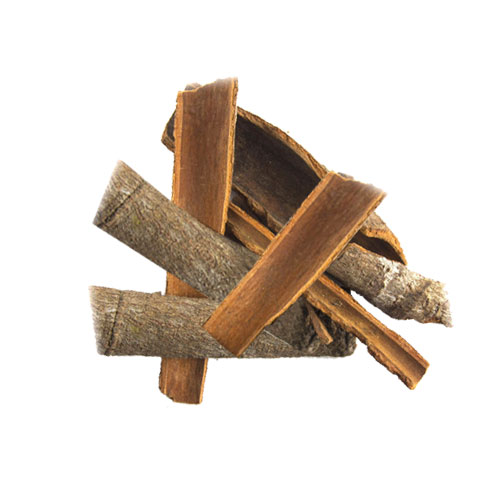 Cassia And Its Unbeatable Health Benefits!
Cassia And Its Unbeatable Health Benefits!
When suffering from stomach and kidney disorders, Cassia is your true friend which heals you naturally. Commonly known as a true cinnamon, it is indeed a magical healer. Certainly going by its name, cassia proves to be a wonder spice loaded with plenty of goodness. To amaze you, this miracle spice lies in any unattended corner of your kitchen pantry and most of us have always underestimated its potential benefits.
Best known for its antimicrobial properties, it effectively provides cure for many annoying health problems related to vision, muscles, blood pressure, stomach and kidney. In an effort to make you acknowledge with cassia and its benefits, this article has been brought to you. Let's see what it has got for us!
Cassia – Its History, Cultivation And Use!
Cassia comes from the inner bark of Cinnamomum Vermum tree and its scientific name is Cinnamomum Cassia. It is native to China but now, it is extensively cultivated in many south-eastern countries. It is mostly used in the form of a powder obtained from the bark and essential oil derived by steaming leaves, seeds, twigs and flowers. It has a combination of sweet aroma and tangy taste. It has a special place in Chinese medicine and has been mentioned several times in Bible on different occasions. Apart from being a zingy spice, it is a highly regarded antifungal, antiviral and antibacterial agent.
Some Interesting Nutrition Facts About Cassia!
Cinnamomum essential oil has a chemical substance called cinnamaldehyde which is responsible for its flavourful nature as well as medicinal values. Since ancient times, it has been used in traditional cosmetics, aromatherapy, mosquito repellent and counter-irritant. It is a stimulant which makes brain and body both alert. You can find it as an irreplaceable ingredient in mouthwashes, herbal teas, toothpastes soaps and perfumes. It is the source of all major vitamins and minerals like copper, phosphorous, potassium and zinc which are very important for cellular health.
Reveal Below The Much Awaited Health Benefits Associated With Cassia!
1. Cassia Acts Like An Antibacterial Agent!
It curbs all the maladies which have a bacterial source like diarrhoea by stabilising bowel movements. It is enriched with fibre which sweeps away the bacterial infections due to contaminated food or water. Its regular use can keep a check on infections related to skin like cellulitis, folliculitis and staph infections.
2. It Has Got Antifungal Properties!
It has been recognised as a great antifungal agent. Its oil is used to treat a disease called athlete's foot that can occur by walking on the floors of swimming pools, communal showers and using sauna baths. The Jock itch, ringworm gets easily treated with cassia essential oil.
3. Cassia Aids in Physiotherapy!
Cassia is extensively used by physiotherapists all around the globe for treating arthritis, rheumatisms and other muscle related ailments. The cassia essential oil which has stimulating nature improves blood circulation and brings warmth to joints and bones and helps in quick relief.
4. It Relieves From Microbial Infections!
Cassia essential oil proves to be highly effective against microbial infections. It halts the microbial growth and provides protection against infections related to the urethra, kidney, urinary tract, respiratory tract and gut. It provides safe and sound treatment for sexually transmitted infections as well.
5. A Wonderful Antiviral Which Will Rescue You From Health Symptoms!
Cassia can effectively counter viral infections majorly throat infections, influenza, common cold and cough. Viruses which have a very bad reputation of giving long and persistent infections and are difficult to treat are hampered by cinnamaldehyde very easily.
Conclusion
Cassia can treat a wide range of diseases – making it a potent help to cure variable forms of infections. It helps in relieving pain, relaxes stiffness in joints and eradicates toxins from our system. Its aroma rejuvenates our senses and pinch of it adds a sweet flavour to our food. It can be very well celebrated as a powerful medicinal spice which effectively treats nausea, fever, headaches, stomach disorders and insomnia. You shouldn't delay its use for such a good health offering.
(Visited 145 times, 1 visits today)