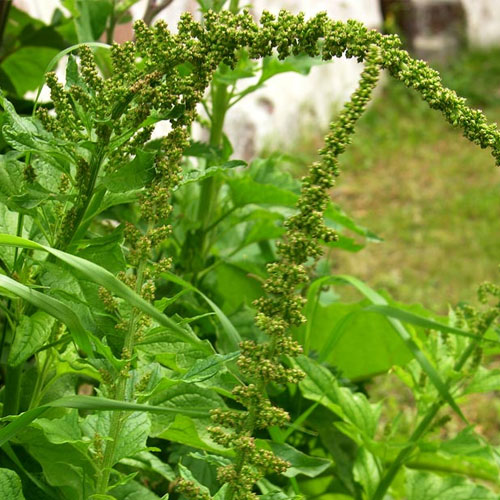 Chenopodium Bonus-Henricus |Good King Henry Properties
Good King Henry
Plants and trees take care of the human needs by providing them rich fruits and vegetables. But their lives are under constant threatens from the predators who is none other than human beings. The selfish human beings who have to marvel the trees are cutting down the trees every day to meet their materialistic cravings. Humans never limit their wants and falls prey to endless desire. This topic will deal with a plant named Good King Henry which comes under plantae kingdom and family Amaranthaceae. The botanical name of this plant is Chenapodium bonus-henricus. It is also called as blitum bonus-henricus. The other common names of this plant are Poor-mans Asparagus, perennial goosefoot, Lincolnshire spinach, Markery, English mercury or mercury goosefoot.
Chenopodium bonus-henricus Origin
These plants are native of central and southern Europe but are found in many parts of the world. These plants are grown as a vegetable in cottage gardens for hundreds of years. But now it is grown only as a weed. These plants are perennial and grow up to 800 m tall.
| Principle | Nutrient Value |
| --- | --- |
| Total Fat | 0 g |
| Saturated | 0 g |
| Polyunsaturated | 0 g |
| Monounsaturated | 0 g |
| Trans | 0 g |
| Cholesterol | 0 mg |
| Vitamin A | 0% |
| Vitamin C | 0% |
| Sodium | 0 mg |
| Potassium | 0 mg |
| Total Carbs | 15 g |
| Dietary Fiber | 1 g |
| Sugars | 0 g |
| Protein | 3 g |
| Calcium | 0% |
| Iron | 0% |
Leaves, Flowers and Seeds
The triangular to diamond-shapred leaves will grow up to 100 mm long and broad with a pair of lobes near the base. The spectacular green flowers grow on the leafless spike and measures 3-5 mm diameter. A flower has five sepals. The seeds color is reddish-green and measures 2-3 mm diameter.
Properties
This species was described in 1753 by Carl Linnaeus as Chenopodium bonus-henricus in Species Plantarum. The later findings proved that this species do not fall under Chenopodium but comes under Blitum. These plants have to planted in a fertile shady land which is free from perennial weeds. The plants have to be watered and weeded regularly to get the expected results. The leaves may be harvested at the end of August and can be cooked like spinach.
(Visited 187 times, 1 visits today)