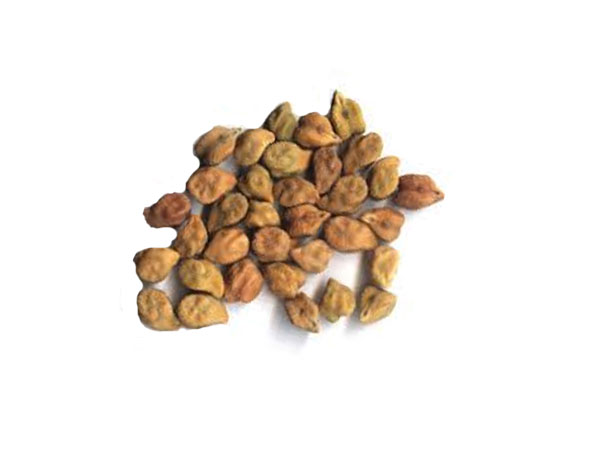 Chick Peas Nutrition Guide and its Healthy Benefits
About Chickpea
Chick peas are scientifically known as cicer arietinum and belongs to the legume family. They are one of the first cultivated legumes dating back to 7500 years. It was first originated in middle-east countries such as Turkey during the Neolithic age. During the Bronze age chickpeas were introduced to the lands of Greece and Italy. The Romans grew a variety of them and cooked them well to snack up on. Chickpeas were grounded and brewed as a substitute to coffee; even today in many German areas chick pea is consumed instead of coffee. Chickpea is a pulse with a seedpod containing 2 or 3 peas. They have a soft coating outside and also bearing white and blue flowers. India ranks on top ; manufacturing the largest amount of chickpeas in the world on the other hand also imports it from other countries in large quantity. In India the popular kind of chickpea is the kabuli chickpea and popularly this pea is also known as Garbanzo bean.
Chick Pea Nutrition Facts
One cup of cooked chickpeas contains 269 calories, 45 grams of carbohydrate, 15 grams of protein, 13 grams of dietary fiber, 4 grams of fat and 0 grams of cholesterol.

A one-cup serving of raw chickpeas provides 50% of daily potassium needs, 2% vitamin A, 21% calcium, 13% vitamin C, 69% iron, 2% sodium, 55% vitamin B-6 and 57% magnesium. Additionally, chickpeas contain vitamin K, folate, phosphorus, zinc, copper, manganese, choline and selenium.

Excellent vegan and gluten-free source of protein and fiber, chickpeas also contain exceptional levels of iron, vitamin B-6 and magnesium.
Chick Pea Benefits
Iron Boost.

Stabilizing Blood Sugar and Low Glycemic Index.

Minimizes hot flushes in post-menopausal women.

Lower the risk of breast cancer, protect against osteoporosis.

Excellent for weight loss diets.

Lowering blood pressure.

Reduce risk of colon cancer.
Chickpea is a nutrient dense food as one cup of boiled chick peas consist of 269 calories. This food has high calorie content thus equivalent to high energy levels. Apart from high calorific value chickpeas also contain a good amount of vitamins, proteins, fibre, iron and various other nutrients. They are the vegetarian source of protein that non vegetarians gain from fish. It is also rich in source of amino acids that are also considered to be building blocks of good health. Chickpeas like any other peas are rich in soluble and insoluble fibre aids in weight loss and prevents in digestive disorders. Salads with chickpeas are tasty; keeping you full for a longer time. This magic pea is highly recommended for women especially as it has phyto-chemicals in it which prevents the body from getting breast cancer, and also aids in prevention of osteoporosis. This food is rich in minerals like manganese iron and anti oxidants; a cup of chickpeas fulfills 85% of daily intake of nutrients. Thus making it a healthy legume.
Apart from all of its culinary usage chickpea flour is also used for benefiting skin and hair. Chickpea flour mixed with milk/ curd, turmeric and cream is used as a tan removing face pack. It is a very commonly used remedial measure made out of kitchen ingredients
How To Enjoy Chickpeas
Chickpeas are commonly found in Middle East, Italian, Greek, Pakistani and Indian Cuisine. the world renowned dish prepared out of chickpeas is hummus spread made out of chickpea paste, tahini, garlic and olive oil. Chickpeas can be added to soups cold or hot soups in order to give it a nice texture and nutritional value. Salads with chickpeas are popular in India also known as sundal; made out freshly chopped onions, tomatoes, raw mangoes, coriander and lemon juice. Innovate classic recipes of pesto pasta or arabiatta by adding chickpea paste and giving it a twist of Middle East. Classic tea time snack in India known as pakoras are made out of chickpea flour.
(Visited 454 times, 1 visits today)