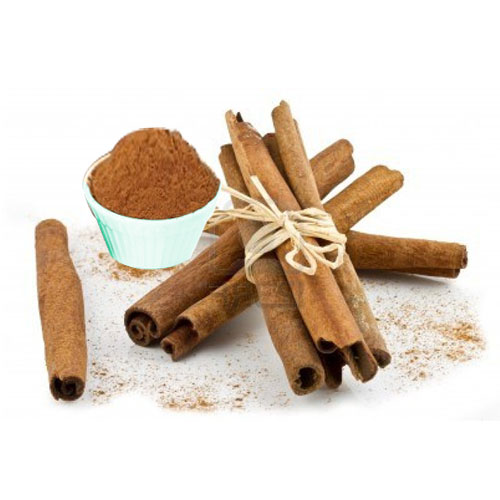 Cinnamon – A Superb Spice That Promises Numerous Health Benefits
Cinnamon – A Superb Spice That Promises Numerous Health Benefits!
The remarkable aroma of this extraordinary and exotic spice should not be the only reason to indulge in its use. It has many striking health benefits, from treating common cough and congestion to healing inflammatory joint pains. It gives us ample reasons to rely on its qualities. This is where, when you fall in love with Cinnamon. After, all it is a matter of your health and a damp serious thing. If an ancient spice like Cinnamon can make a difference in your health, then there will be no reason that you will not love it. So, why not explore it from its origin? Explore for more below:
Cinnamon – Its History, Cultivation And Use!
History indicates that it is a spice of Arabic origin and its scientific name is Cinnamomum Zeylanicum. Arabs had all the control over its trade to Europe, Asia and North Africa. Later Portuguese took over this business and started supplying it to the American continent. It requires well drained or wet soils for its growth. Usually, the inner bark, which is slightly reddish in colour is scraped and then dried to be used as a spice. However, in some countries, leaves and buds of cinnamon are also used.
Some Interesting Nutrition Facts About Cinnamon!
The cinnamon tree is harvested for the first time only after 3-4 years. Its leaves and buds are used to extract the essential oil which is anti-bacterial in nature. It gives resins and tannins which are also high in medicinal properties. It has complex sugars which help in regulating the glucose level in blood. Catechins present in it give instant relief in case of nausea and stomach problems.
Here is How Cinnamon Fights With Various Health Problems!
1) It's A Good Anti-Microbial Agent:
Cinnamon is antifungal and it suppresses the yeast infections of the mouth and skin. It inhibits the growth of toxic moulds in our food. It is also very effective against common bacterial infections. It is a part of many herbal tea blends and fights a common cough, cold and flu. Cinnamon essential oil is the best remedy for treating athlete's foot.
2) Cinnamon Cures Diabetes:
Diabetes has emerged as a major life-threatening disease in recent times. Some of the current researches approve its effectiveness in controlling blood glucose levels in people with type 2 diabetes. It simply sensitizes the insulin receptors and inhibits production of enzymes which inactivate these receptors, thus helping in the uptake of the glucose.
3) It Acts As A Stimulant:
Cinnamon essential oil acts as a great stimulant, restores proper blood circulation to all major organs. It provides warmth to the body in the winters. It helps in thinning of excessively thick blood, thus, decreasing the danger of blood clots. It increases awareness and brain activity.
4) Cinnamon is the Best Decongestant:
Its anti-inflammatory properties make it the right choice to fight respiratory tract problems. It stops the build up of mucous and sputum, near the lungs. It fights back disease like bronchitis, emphysema. Traditionally, it has been used to treat asthma as well.
5) A Great Digestive Aid:
Cinnamon stimulates digestive system, thanks to the presence of catechins. It relieves, nausea, vomiting, heartburn, flatulence, gastrointestinal spasms and diarrhoea. It manages to treat poor appetite. It is a rich source of fibre. Therefore, its consumption ensures proper digestion and increases growth of healthy gut flora.
Conclusion
Cinnamon has a long list of therapeutic achievements to its name; a pinch of it in our daily cup of tea can do wonders for our health. It can be taken in the form of powder, essential oil, herbal tea or capsules. There is only one thing to reap from its use, i.e. immense health benefits. For people who find it difficult to manage their sugar levels, it lends a helping hand. So, let's trust this magical spice and give it a shot in our everyday diet.
(Visited 185 times, 1 visits today)