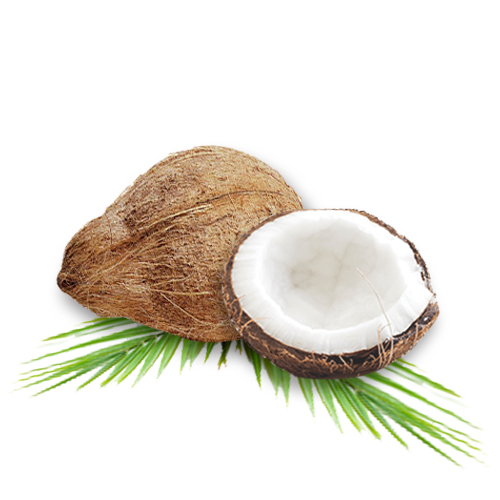 Coconut Food Source and Its Health Benefits
Coconut
It is scientifically known as Cocos nucifera, was called coco by early Spanish explorers in the 16th century, meaning monkey face. The word coconut refers to the entire coconut palm, the seed, or the fruit, which is a drupe botanically, and not a nut.
It is greatly versatile with all its parts proving of high value for human use everywhere in the tropics and the subtropics. Many people include coconut in their daily diets. It contain lot of water unlike other fruits and thus can be harvested for their water content that is rich in minerals.
Nutrition, Food Source and Other Uses
When the coconuts are mature, they still contain some water and can be used as seed nuts or processed to produce oil from the kernel. Charcoal can be made from the hard shell and coir from the fibrous husk. Its oil and milk are commonly used in cooking and frying, and the oil is widely used also in soaps and cosmetics. Coconut husks and leaves can be used as material to make a variety of furnishing and decorating products.
Many communities across the globe associate coconut with cultural and religious significance. Many coconut-derived substances ranging from oil to flour and milk are widely being used in home kitchens, restaurants and packaged foods. High amount of fiber, vitamins and minerals are found in the coconut. Beyond its nutritional content, coconut is also known as a functional food as it gives many health benefits. Pacific islanders considered this to be a cure for an illness.
Health benefits
Following are the ten proven health benefits of coconuts:
It contains a unique combination of fatty acids with powerful medicinal effects

People who eat coconuts are amongst the healthiest on the planet

This oil increases your energy expenditure facilitating more fat burning

Lauric acid of coconut oil kills bacteria, fungi and viruses, thus preventing infections

This oil can kill hunger, thus helping obese people go on a diet easily

Fatty acids of coconut converted into ketones can reduce seizures

The oil can improve blood cholesterol levels and protects you from heart ailments

This oil protects against hair damage, promotes proper hair growth and nourishes skin

The fatty acids of this oil can boost brain function in Alzheimer's patients

This oil helps you lose fat from your abdominal cavity

Coconut helps protect against osteoporosis

Improves digestion and bowel function

Reduces inflammation and supports tissue healing and repairing

Supports and aids immune system function

Helps protect the body from various kinds of cancer attacks

Functions as a protective antioxidant

Supports thyroid function

Promotes healthy complexion

It is completely non-toxic to humans

Helps relieve symptoms against gall bladder disease

Helps prevent tooth decay

Does not deplete body's anti-oxidant reservoir

Dissolves kidney stones and prevents liver diseases

Prevents dryness and flaking of the skin

Improves cholesterol ratio reducing heart associated risks

Reduces symptoms associated with psoriasis, eczema and dermatitis
(Visited 159 times, 1 visits today)