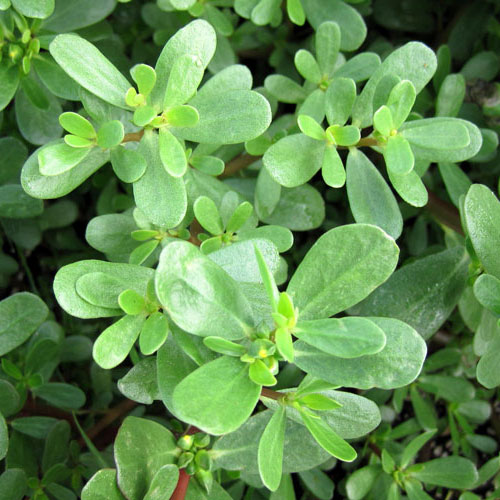 Common Purslane Cultivation,Uses And Its Impacts
Common Purslane
Plants and trees grow wonderfully in wild as well as in tropical regions. Homeopathic medicine has the essence of so many flowers which are rich in nutrients and minerals. Every plant is unique and grows in different manners. The leaves and stems are store house of the plant. This topic deals with a plant named common purslane which is found throughout the world. The botanical name of this plant is portulaca oleracea. This plant is widely used in east Mediterranean countries and dates back to seventh century BC. This plant belongs to portulacaceae family with more than 120 different species found in that family. The other names of this weed is duckweed, little hogweed, mother-of-millions, pusley, resurrection plant and wild portulaca.

Cultivation of Common Purslane
The length of the stem grows up to 12 inches.

The leaves vary from ½ to 2 inches n length.

The leaves are found mainly in the base of the stem and also found in other parts of the plants.

The smallest leaf will reach a length of 3/8 inch.

Purslane generally is a prolific seeder.

A single plant will produce more than 200000 seeds.

It grows wonderfully after sporadic rains.

A few scattered plants on the surface will become a large carpet within a year.

Americans love these plants and they grow these as ornamental plants.

Proper weed control is necessary to stop the overgrowth of these plants.

The five-petal leaves grow up to 3/16-3/8 inch in diameter.

Flowers generally produce small green, egg or pear-shaped seeds.
Uses of Common Purslane
These plants are given as fodder for sheep and pigs and commonly eaten as vegetable.

These plants have lots of nutrients like omega-3 fatty acids, antioxidants, vitamin, minerals and other such components.
Impacts of Common Purslane
There is one toxic chemical namely oxalate in these plants.This can be removed by cooking properly.Generally people do not consume these plants in large quantities.