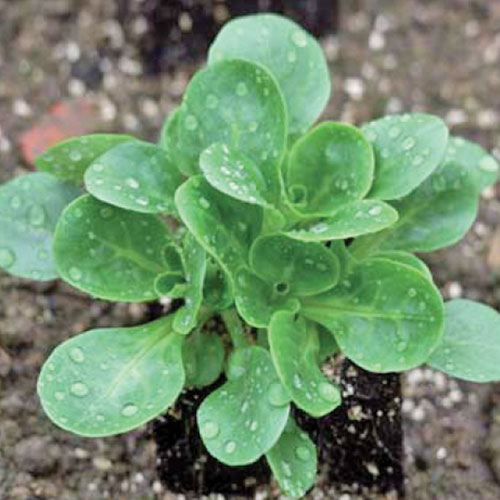 Corn Salad – Interesting Facts , Health Benefits
Corn salad
People all over the world enjoy many dishes made from plant leaves. Plant leaves are very high in nutrient values. Many species in this world will vanish quickly, if the plants and trees are not preserved. This topic will deal with a plant named Corn salad. The botanical name of this plant is valerianella locusta. The other common names of this plant are common corn salad, lamb's lettuce, mache, fetticus, feldsalat, nut lettuce, field salad, and rapunzel. The leaves of the corn salad grows up to 15.2 cm long. These plants are normally found in Europe, North America and western Asia. These plants are also cultivated in France.
Aspects
The corolla flowers which is pale blue-white grows up to 2 mm.

The flowers are funnel-shaped and have five lobes.

The slightly flattened yellow fruits grows up to 2.5mm.

This plant flowers bountifully during the months of May-June.

The flowers have both male and female organs and are pollinated by self.

This plant prefers dry or moist soil, but grows well on other types of soils also.
Health Benefits
Young leaves can be consumed raw and it melts faster in the mouth.

Many people use these leaves in salads and other food items.

Even the flowers and flowering stems are edible.

These plants tolerate all types of climates.

Corn salad is easy to maintain and needs only less intervention.
Cultivation
The seeds are sown twice a year and can be harvested after 12 weeks.

These germinate very fast and occupy more space.

So, it has to be trimmed frequently to stop the overgrowth.

The florets are cut several times during harvesting.

These plants can also withstand robust winters.

It depends on sunshine and should be cultivated in a place where the sunshine is excellent.

The seeds are sown during the middle of September and harvested during November.
(Visited 245 times, 2 visits today)