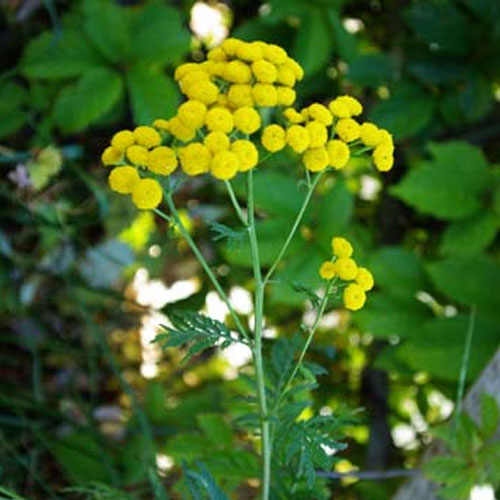 Costmary Interesting Facts And Its Uses
Costmary
Plants and trees live an exotic life both in the house garden and in the wild. The dwindling population of the plants and trees calls for an immediate and serious emphasis on planting of saplings. Researchers have found out that there is a sharp decline of birds in the forest area due to deforestation. This topic will deal with a perennial temperate plant named Costmary which originated in the Mediterranean. The botanical name of this plant is Tanacetum balsamita. It is also called Balsamita vulgaris. The other common names of this plant are costmary, alecost, balsam herb, bible leaf, or mint geranium.
History And Its Properties
The costmary has leaves that has a fragrance of eucalyptus and was introduced into England in the 16th century. This plant was considered as one of the most common of garden plants. This perennial plant has been described as garden mint with hints of balsam. The button shaped yellow flowers emit a pleasant, balsamic fragrance.
Various Uses
This plant was used as an aid in the preservation of beer and ales, culinary, medicinal aromatherapy or ornamental.

The leaves are used as an ingredient in salad.

It is used as a substitute of mint in iced drinks and can be used with fruits and cakes.

Costmary can be grown as a showy plant in the herb garden or perennial border.

It goes well with meaty food products and seafood dishes.

This plant can be grown in all types of soil, but needs good sunshine.

Fresh and young leaves are added as an ingredient to salads, soups, bread and cold beverages.

It is used mint in lemonade and other iced drinks and beverages.

It can be used in salads and fruit salads, cakes and teas.

The flower petals are added as an ingredient to jams and conserves.

During ancient times the leaves of this plant were used for treating the diseases of the women and that is the reason it is called Costmary.

Costmary goes well with tuna, egg and seafood dishes. It can be substituted as a sage.

It is a fantastic flavoring for poultry stuffing. It is delicious with vegetables and can be blended with melted butter as a dressing.

The mint flavored leaves of Costmary can be used in salads, soups. It is especially good in carrot soup, as well as homemade beer.

This fragrant rich plant retains its sweet-smelling scent when dried.

This plant also brings out the scents of other dried flowers and leaves.

The crushed dried leaves act as an excellent insect and ant repellent.

This plant can be also used with other soothing herbs such as Roses, Lemon balm and Cloves for a sleep pillow.

The leaves can be infused in the water and used on hair and leaves.

Crushed leaves will relieve the pain of bee stings and minor wounds and burns.

For bruises, blisters and mild irritations of the skin, an ointment using dried costmary leaves is effective.

A tea is useful for colds, upset stomachs and cramps and to ease childbirth.

Costmary inhalation is a useful remedy for catarrh, helping to clear the nasal passages.
Interesting Facts
This plant is also found in many parts of southern Europe and also in imperial monasteries during middle ages. Costmary has a special place in Christian tradition. In the olden days, the plant was widely associated with the Virgin Mary and was known in France as 'Herbe Sainte-Marie'. It is believed that Mary Magdalene washed Jesus feet with the leaves of costmary.
(Visited 251 times, 1 visits today)