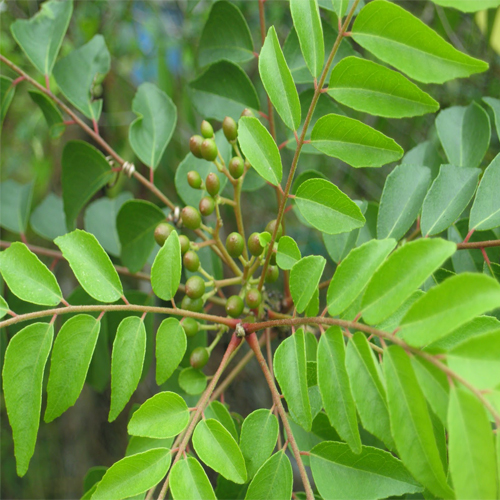 Curry Leaf Tree Origin And Its Nutritional Value
Curry Leaf Tree
Plants and trees need water to grow well and produce fruits and vegetables. There are few plants which can survive without any difficulties for many years without perennial water. Some of the plants that which needs only few drops of water are Californian lilac, deer grass, dusty miller and tickweed. This topic will deal with a plant named Curry leaf tree also called as curry leaves which is famous in India, especially in south India. Indians add the leaves in many traditional cuisines as a flavor. The botanical name of this plant is Murraya koenigii which falls under the family Rutaceae.
Origin
Every state in India calls this plant in different names and uses the aromatic leaves as a refreshing spice in their cuisines. This plant is commonly found in the outer Himalayas, from the Ravi eastwards in Assam, Chittagong, Upper and Lower Burma. It is also found in evergreen and deciduous forests of peninsular India.This plant is small shrub which reaches a height of 2.5 m. The stem which is dark green to brownish has numerous dots on it. The girth of the stem is 16 cm. The bippinately compound leaves are 30 cm long, each bearing 24 leaflets. The white flowers are funnel-shaped and have very rich fragrance. The sweetly scented flower is 1.12 cm. The inflorescence cyme has 90 flowers in it. The oblong fruits are 1.6 cm long and 1.2 cm in diameter. The number of fruits in a cluster will vary from 32 to 80. The spinach green colored seed measures 11 mm long and 8 mm in diameter. The flowering starts during April and ends during May. The peak flowering season is during the last week of April. The fruits develop during the months of July and August. The peak fruiting seasons begins during August first week.
Nutritional Value Of Curry Leaf
The pulp of the fruit contains around 65% moisture.
The leaves can be used as a tonic and a stomachic.
The barks and he roots are used as a stimulant and are used to cure eruptions and bites of poisonous animals.
The green leaves when chewed will stop dysentery and also stops vomiting.
Odiferous oil occurs in the leaves and the seeds of this useful plant.
Investigation in the lab has proved that this oil has antibacterial and antifungal activity.
An alkaloid named murrayacinine is also found in this plant.
The edible portion of the seed is only around 50 percent since fruit occupies major portion.
The seeds are fresh and sweet.
Though it has a slightly unpleasant smell the overall quality is fair. Both adults and children show interest to consume the fruits since it has lots of nutrition and medicinal properties.
The branches are used for cleaning teeth and are said to strengthen gums and the teeth.
This plant can be grown as an ornamental plant since it has beautiful flowers on it.