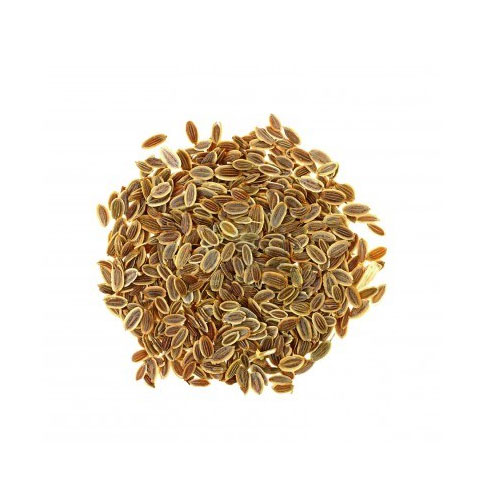 Dill Seed Unknown Medicinal Values
Dill seed
The Earth not only has plants and trees but also has excellent grasslands. Grasslands are the areas where grass spread far and wide and dominates acres of land. There are hundreds of grasslands in this planet and many have millions of grasses in it. Some of the famous grasslands are The Konza tallgrass prairie in the Flint Hills of northeastern Kansa, An Inner Mongolian grassland in the People's Republic of China and Grassland in Magallanes Region, Patagonia, Chile. This topic will deal with a plant named Dill Seed which is comes under the family Apiaceae. The botanical name of this plant is Anethum graveolens.
Properties Of Dill Seeds
This plant attains a height of 60 cm with slender hollow stems and delicate leaves measuring 20 cm long. The leaf divisions are 2 mm broad. The flowers are white to yellow in small umbels measuring 2-9 cm diameter. The size of the seeds is 4-5mm long and 1mm thick. This plant grows well under full sunshine and performs poorly in shady areas. It also prefers rich, well drained soil. This plant can be grown as a companion plant for cucumber, corn, cabbage, lettuce and onions and this is a poor companion to carrot and tomatoes.This plant is native to South-west Asia or South-east Europe. It is indigenously grown in Mediterranean, southern USSR and Central Asia.
Medicinal Values Of Dill Seed
Dill is used as an ingredient in gripe water given to relieve colic pain in babies.

The essential oil in the seeds relieves intestinal griping and other problems.

Chewing the seeds improves bad breath.

Dill is given to lactating mother to improve the breast milk.

It also cures urinary complaints, piles and mental disorders.

Dill oil is extracted from seeds, leaves and stems, which contains an essential oil used as flavoring in food industry.

It is used in perfumery to aromatize detergents and soaps and as a substitute for caraway oil.The plant is propagated through seeds.
Various Uses Of Dill Seed
This plant is rich in various nutrients such as energy, carbohydrate, fat, protein and minerals and vitamins.

Dried dill leaves are used as herbs in Europe and central Asia.

The leaves of this plant are very aromatic and used to flavor many food items such as cured salmon, fish dishes and soups.

It is used as a spice in many dishes.

Dill oil is extracted from the leaves of the plant.

The oil extracted from the seeds is used for manufacturing soaps.

Dill is the ingredient in dill pickles.

Europeans use the leaves as a popular culinary herb along with chives and parsley.

They also use the leaves as topping in soups.

They also add the leaves in the curd and consume it.

This will act as a body coolant and relaxant during hot summer.

The leaves can also be mixed with butter and served.

In Poland, a famous dish named 'mizeria' is made from dill leaves.

Polish people also use the leaves in a famous soup named zupa koperkowa. Likewise each and every country in Europe use the leaves in different ways in their culinary items.

The ayurvedic uses of dill seeds are carminative, stomachic and diuretic.

The main volatile components in dill seed is carvone α-phellandrene, limonene, dill ether, myristicin and the other components found in the seed are coumarins, flavonoids, phenolic acids and steroids.
Interesting Facts
It was used by Egyptian doctors 5000 years ago and traces have been found in Roman ruins in Great Britain. In the Middle Ages it was thought to protect against witchcraft. Greeks covered their heads with dill leaves to induce sleep.
(Visited 138 times, 1 visits today)