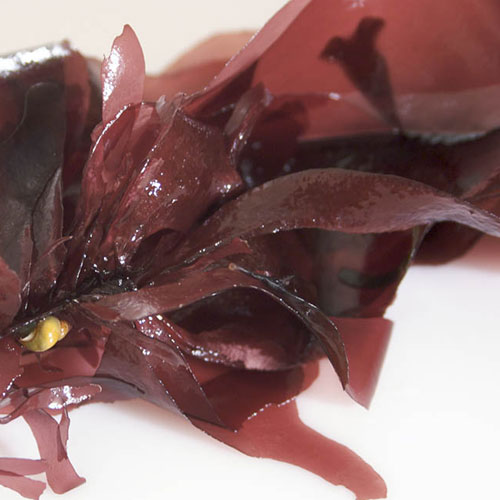 Dulse Aspects And Its Health Benefits
Dulse
Plants and trees not only provide delicious vegetables and fruits but also reduce the ground temperature to a great level. During the period of hot season lots of animals and human being stay under the shady trees for relaxation. Living under the shade of a tree for few hours is a joy which cannot be expressed in words. This topic deals with a plant name dulse which is red algae which is lavishly found in Atlantic, Iceland and Pacific oceans. The botanical name of this plant is palmaria palmata.
In Iceland it is a well-known snack. This plant is very rich in dietary fiber and antioxidant. St. Columba's monks started harvesting these plants around 1400 years ago. Dulse is somewhat similar to another seaweed dilsea. It grows well on hardy surfaces like rocks and stones and full history of this plant was not explained till 1980. Tetrascopes occur in scattered sori on the mature blade which is diploid.
Aspects
The female gametophyte is very small stunted or encrusted, the carpogonia apparently occurring as single cells in the young plants.The male plants are blade-like and produce spermatia which fertilize the carpogonia of the female crust. After fertilization, the diploid plant overgrows the female plant and develops into the tetrasporangial diploid phase attached to the female gametophyte. The adult foliose tetrasporophyte produces tetraspores meiotically. It is therefore usually the diploid tetrasporic phase or the male plant which is to be found on the shore. These plants grow up to 20 m or more in sheltered and exposed shores.
| Nutrients | Amount |
| --- | --- |
| Total Fat | 0 g (0%) |
| Cholesterol | 0 mg (0%) |
| Sodium | 122 mg (5%) |
| Total carbohydrate | 3 g (1%) |
| Dietary fiber | 2 g (8%) |
| Sugars | 0 g |
| Protein | 2 g (4%) |
| Vitamin A | 2% |
| Vitamin C | 0% |
| Vitamin B2 | 10% |
| Vitamin B3 | 10% |
| Vitamin B6 | 42% |
| Vitamin B12 | 23% |
| Calcium | 2% |
| Iron | 19% |
| Magnesium | 6% |
| Zinc | -2% |
| Chromiumr | 9% |
| Potassium | 547 mg (16%) |
Several Health Benefits of Dulse
Dulse is very rich in dietary fibers, vitamins, minerals and proteins.

Thee seaweeds grows at prolific speed and the researchers have found that these weeds taste like bacon when fried.

These grow wonderfully during the months of June to September and can be easily picked by hand when there is no tide.

In Ireland it is used for making "White Soda Bread".
Iceland, Canada and the people of northern America use these as medicinal plants.

These weeds are consumed raw or fried.

Many countries these weeds as snacks and the people of Ireland eat these weeds regularly.

These weeds are found in super market and health food stores in these countries.

These weeds are included in soups, salads and other likes.

Dulse contains iodine which prevents goiter.

It also grows in the coastal places of many countries like Arctic Russia, Arctic Canada, Atlantic Canada, Alaska, Japan and Korea.

Other than rocky and hard surfaces it also grows wonderfully in mussels, epiphytic and near low water.

This hygienic seaweed meets HACCP standard.
(Visited 148 times, 1 visits today)