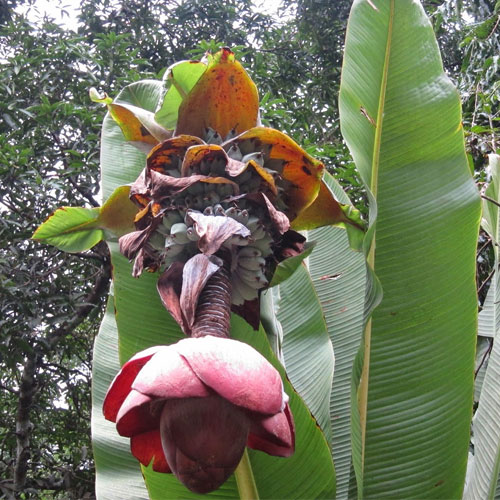 Ensete Aspects And Its Health Benefits
Ensete
Plants and trees take center stage in this planet since they are found abundantly in forests and other parts of the world. Though millions of flowers are rich in fragrance, hundreds of flowers emit stinky fragrance. Everyone have to visit botanical gardens and understand the activities of these plants. This topic will deal with a plant named Ensete which comes under the kingdom plantae and family musaceae. The botanical name of this plant is Ensete ventricosum. The leaves of ensete will look similar to banana leaves. Ensete is of the two genera in the banana family.
Aspects
It is a genus of monocarpic flowering plants native to Africa and Asia. These plants are extremely gorgeous to look when it is fully grown in the garden. The emerging new leaves are held pert and upright which begins to droop when the plants grows. The farmers can cut the leaves easily when it droops, bending downwards. Many grow these plants in their garden as a shady plant. Though it has a stem like structure it is not actually a stem and only a pseudo stems. Each leaf of this plant contributes to the sturdiness of the plant. The plant generally grows up to 12 m high and the fully grown upright leaves captivate the attention of the onlookers. When the pseudo stem broadens the base and this gives rise to the species name ventricosum, which means "with swelling".
The plants seldom form suckers from the base and the thick leaves are arranged spirally. The plant dies after it bears a single flower and fruit. The flowers form large bunches which is 2 to 3 m long. The male flowers usually occur on the top and female flowers lower down. The color of the flower is cream-colored and has only one petal. Flowering usually happens in the months of October and November every year. The flowers sprout from the plants when they it attains the age of eight years.
Health Benefits
The fruits are not edible and eaten only at the time of scarcity.

The young inflorescences are palatable and are consumed after cooking.

The rootstock is also eaten by various people of Africa.

The seeds are used for making beads, rosaries or rattles in East Africa.

The leaves are used for thatching and the stalk to make fibers for cordage and sacking.
(Visited 321 times, 1 visits today)