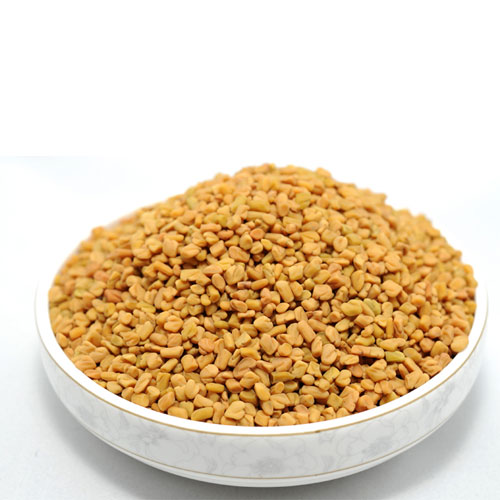 Fenugreek Seed Summary And Its Various Uses
Fenugreek
Plants and trees are found abundantly in presidential palaces, botanical gardens, parks, apartments and also in several commercial establishments. A locality will not look beautiful without rich plants and trees. The breeze emanating from the trees and plants has a soothing effect on the worn out skin. It also rejuvenates the mind and body and boosts up the spirits. This topic will deal with a plant named Fenugreek which has lots of medicinal properties in it. The botanical name of this plant is Trigonella foenum-graecum. It is also called as Sicklefruit in many countries.
Fenugreek is an annual plant which comes under the family Fabaceae and grows up to 2ft by 1.4 ft at a fast rate. Fenugreek finds its place in Indian dishes since Indians use fenugreek lavishly in their cuisines. The leaves have three small obviate to oblong leaflets. It is cultivated in semiarid crop in many parts of India. The Archealogists have recovered fenugreek from Iraq which dates back to 4000 BC. They have also found bronze age seeds from the tomb of Tutankhamen.
Fenugreek Production
Fenugreek was grown food staple during the 1st century CE. The name of this plant in Hebrew is tiltan and finds a place in a book named Mishnah which was compiled during 2nd century. The major producers of fenugreek are Afghanistan, Pakistan, India, Iran, Nepal, Bangladesh, Argentina, Egypt, France, Spain, Turkey, and Morocco. The state of Rajasthan tops the chart in fenugreek production followed by other Indian states such as Gujarat, Uttarakhand, Uttar Pradesh, Madhya Pradesh, Maharashtra, Haryana, and Punjab. Rajasthan produces 80% of overall production in India.
Uses Of Fenugreek
Dried or fresh leaves are used as an herb, spice and also as vegetable.

There is a component named sotolon which is responsible for the aromatic smell of fenugreek.

The powder is used in many Indian dishes.

The Indians use it in various continental dishes, daals and sambar.

The leaves with roots attaches in it are sold in many Indian markets.

Its leaves are very famous in Turkey, Persia, Iran, Egypt, Eritrean and Ethiopia.

These countries use fenugreek in their cuisines and relish its taste.

It is rich in minerals, vitamins and supplements and should be consumed regularly to improve the overall health.

Lactating mothers can improve the milk production when they consume fenugreek.

Though there is no sufficient proof or evidence researchers have found that it helps in effective weight management.

Fenugreek improves digestion, upset stomach, constipation and inflammation of stomach.

It reduces hardening of the arteries, cholesterol and triglycerides.

It improves kidney function, reduces mouth ulcers, fights a disease named beriberi, reduces chronic coughs, chapped lips, improve hair growth, fights cancer, reduced blood sugar in the people suffering from diabetes.

It improves sexual performance since it improves erectile dysfunction and other male problems.

It is also used in the treatment of inflammation, muscle pain, breast enlargement, swelling of lymph nodes, leg ulcers and eczema.

Fenugreek extracts are also used in manufacturing soaps and cosmetics.

It cures hear burn, acid reflux, increases libido and improves the texture of the skin.