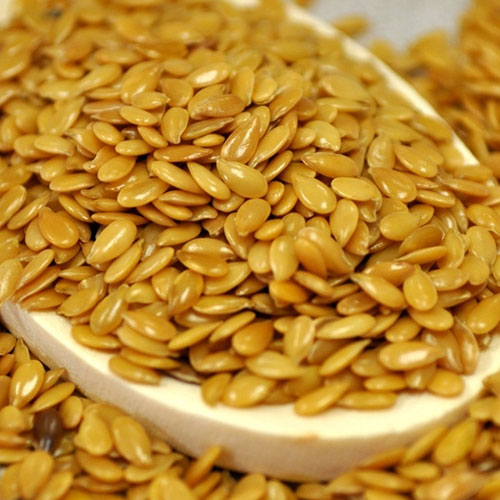 Flax Seeds And Their Health Benefits
Flax Seeds
Plants enjoy total independence on earth and help the species living in this world. The shrubs and weeds grow beautifully in every corner of the earth and maximize the beauty of the planet. Nature is always beautiful when it is filled with lots of trees and plants. This topic deals with Flax seed. Flax seed's botanical name is Linum usitatissimum.
These plants have different colored flowers such as blue, white, yellow and red flowers. Cultivated these plants grows up to 1.2 m tall with slender stems. The leaves are green and grows up to 20-40 mm. The fruit will look beautiful and the size of the seed is 5-9 mm. The flex fibers were used during upper Paleolithic period which dates back to 30,000 years ago. Flax was also cultivated in Egypt and other parts of the world. The flax seeds grow wonderfully in alluvial soil and require very less pesticides.
Health Benefits
Flax seeds have lots of nutrients and many people with blood pressure consume these seeds to lower their blood pressure.

Flax seeds are rich in omega-3 fatty acids.

Vegetarians who are having heart disease can take this flax seeds either raw or by sprinkling these seeds in various foods they eat.

It is both a food and fiber crop.

The textiles that are created out of flax are known as linen.

Linen was in back demand throughout the world and Egyptians traded linen with various countries. The Egyptian priests generally wear clothes made out of linen materials.

Flax is grown for its oil and fibers.

These seeds come in two basic varieties i.e. brown and yellow.

Flax seeds can be consumed raw and boiled.

The flax seeds have calories, fat, fiber and protein.

Flax seeds and its oil are considered to be safe for human consumption. Flax seeds are normally grown for making linen and oil.
(Visited 173 times, 1 visits today)