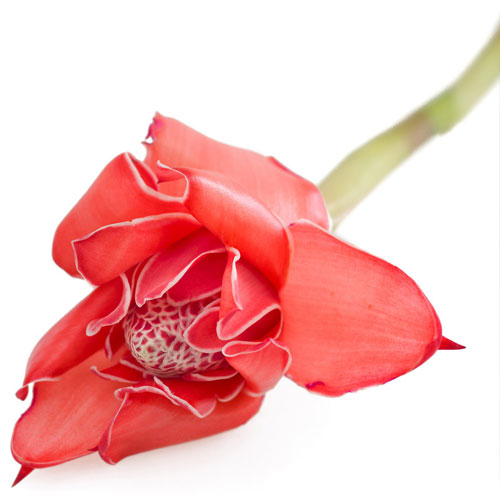 Ginger Flower Properties And Its Uses
Ginger Flower
Plants and trees have lots of medicinal and curative properties and regular consumption of fiber rich food improves the overall health of a person. Many are unaware about the importance of consuming leafy vegetables and fiber rich foods. Wheat, pulse, millets, barley and rice are rich in vitamins and supplements and improve the body's defense mechanism. Everyone should compulsorily include lots of leafy vegetables in their day to day food. This topic will deal with a ornamental and showy plant named Ginger flower which is found abundantly in Philippines, Malaysia and Indonesia. The botanical name of this plant is Etlingera elatior.
Different Names Of Ginger Flower
The other common names of this herbaceous perennial plant are torch ginger, ginger flower, red ginger lily, torch lily, wild ginger, combrang, bunga kantan, Philippine wax flower, xiang bao jiaing, Indonesian tall ginger, boca de dragón, rose de porcelaine, and porcelain rose.
Properties
This plant reaches a height of 6m and the leaves are 85 cm long. The inflorescence comes out of the ground thus making it easier to cut. The flowers are red in color and fruits are green to reddish in color. This plant is generally considered as a tall plant.
Uses
The showy flowers are used for decorative arrangements and the flower buds are used as an ingredient in various cuisines.

Flower buds are used in dish named arsik ikan mas in Northern Sumatra.
(Visited 1,813 times, 4 visits today)