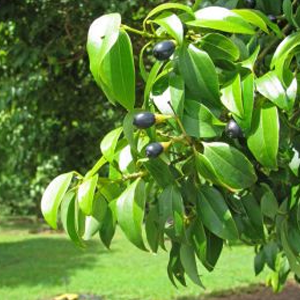 Indonesian Cinnamon Growth Harvest And Its uses
Indonesian Cinnamon Growth Harvest And Its uses
Plants and trees have very rich ornamental flowers that are used for various functions and decorative purposes. Presenting bouquet to the important persons is a traditional practice followed by many countries.
Whenever important dignitaries visit a country, the President or Prime Minister greet them by presenting beautiful bouquets. This form of floral arrangements dates back to 2500 BCE.
This topic will deal with a plant named Indonesian Cinnamon. The botanical name of this wonderful plant is Cinnamomum burmanni.
This evergreen tree has several other common names such as Padang cassia, Batavia cassia, or korintje. The Indonesian cinnamon oil is extracted from this plant and the chemical found in the oil is coumarin. The bark of the tree is sold as spice cinnamon. Powdered form of Indonesian cinnamon is famous and popular in USA.
Growth And Native
This plant achieves a height of 7 m and has a fragrant rich bark and smooth branches.

The green leaves appear glossy and measures 10 cm long and 3-4 cm wide.

The color of the flowers is yellow which blooms naturally in summer and produce a dark drupe.

This tree is native to Southeast Asia and Indonesia.

This tree is found abundantly in West Sumatra and western Jambi province.

It is imperative to note that a region named Kerinci produces high quality essential oil crops.

This ever green tree grows in west, tropical climates.

It was introduced to Hawaii from Asia during 1934 as a crop plant where it is categorized as invasive species.
Indonesian cinnamon Harvest
This tree is harvested for a range of uses including as a spice, source of essential oils, medicine and wood.

The bark is in demand within the country and overseas.

This tree is found at elevations up to 2000 m.

It grows reasonably well where the temperatures range is 20 – 28 degree Celsius.

It can tolerate up to 35 degree Celsius.

It needs 2000 – 2500 mm rainfall in a year but has the ability to tolerate up to 3500 mm rainfall in a year.

It grows nicely in a fertile, sandy, moisture rich and draining soil.

It needs full sunshine but grows in a partial shade.

The trees can be harvested after 5 years of planting and it can be harvested for the next 20 years without any problem for commercial trading.
Medicinal Uses
It is used as a substitute for cinnamon.

This plant has antibacterial, antispasmodic, carminative, stomachic, sedative, sialagogue and vasodilatory.

It is also used for the treatment of traumatic injuries, abdominal pain, anemia, lumbago and arthralgia.

The bark also contains other essential oils such as phellandrene, eugenol, cinnamic aldehyde and methyleugenol.

Powdered bark is a remedy for flatulent dyspepsia or colic with nausea.
(Visited 246 times, 1 visits today)