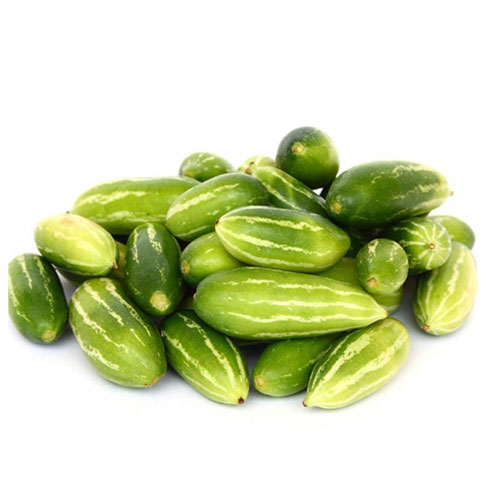 Ivy Guard Aspects And Its Various Uses
Ivy Guard
Plants and trees of different varieties are cited above and below the surface of the earth. Algae plays a vital role inside the sea and plants plays an important role above the earth. People all over the world understood the importance of plants and algae and consume it along with their routine food items. This topic will deal with the plant named ivy guard which is consumed raw or cooked internationally. This specific guard is a very famous vegetable in the kitchens of India, specifically south India. Indians cook this food and garnish it will cooking oil and serve it hot. The botanical name of this plant is Coccinia grandis which falls under the family cucurbitaceae and comes under plantae.
This plant resembles watermelon plant and grows throughout the year. The other names of this plant are baby watermelon, little gourd, gentleman's toes, tindora or gherkin. This plant is found abundantly in many countries such as Africa to Asia, Philippines, Cambodia, China, Indonesia, Malaysia, Myanmar, Thailand, Papua New Guinea and Australia.
Aspects
The seeds are dispersed throughout the world through various means which includes pig, bird, human and rats and it grows rapidly where it is dispersed. This plant is generally regarded as very invasive plant and the vines spread across the areas extremely vast. Farmer or the people who grow this plant generally find it difficult to control the growth of the plant and take various steps to control the growth. The plants are deciduous in nature, growing as long as 30m.
They are climbers with long tendrils, tuberous rootstock and their broad leaves are arranged in alternate fashion. They bear flowers that shaped like stars which transform into fruits. The length of the vegetable varies from 2 to 2 ½ inches. The colour of this vegetable is light green and attains red when it ripens. The shape of this plant is oval or elongated. This plant prefers well-drained or humus soils, but grows wonderfully in various soils.
| Principle | Nutrient Value | Percentage of RDA |
| --- | --- | --- |
| Water | 93.5 g | N/D |
| Energy | 18 Kcal | N/D |
| Energy | 75 kJ | N/D |
| Protein | 1.2 g | 2.40% |
| Total Fat (lipid) | 0.1 g | 0.29% |
| Carbohydrate | 3.1 g | 2.38% |
| Total dietary Fiber | 1.6 g | 4.21% |
| Minerals | | |
| Iron, Fe | 1.4 mg | 17.50% |
| Calcium, Ca | 40 mg | 4.00% |
| Potassium, K | 30 mg | 0.64% |
| Vitamins | | |
| Vitamin B2 (Riboflavin) | 0.08 mg | 6.15% |
| Vitamin B1 (Thiamin) | 0.07 mg | 5.83% |
| Vitamin C (Ascorbic acid) | 1.4 mg | 1.56% |
| Vitamin B3 (Niacin) | 0.07 mg | 0.44% |
Various Uses Of Ivy Guard
This plant is used as a free radical quencher and it protects the heart from further damage.

This plant has lots of medicinal properties and should be consumed regularly by everyone.

It wonderfully controls the sugar level in the blood, improves immunity and body's defence mechanism, has beta-carotene, improves the function of thyroid, cures leprosy and other skin diseases, cures jaundice, reduces tongue sores, cures psoriasis and stabilizes blood pressure.

This plant is extremely invasive climbers which invade the nearby plants quickly and it prefers maximum sunlight.

It is listed in Hawaii state Noxious Weed list. It also obstructs the growth of the plants under it.
(Visited 235 times, 1 visits today)