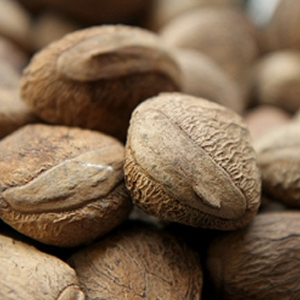 Keluak Drawbacks Properties And Its Health Benefits
Keluak Drawbacks And Its Health Benefits
Plants and trees grow wonderfully on earth and generally produce small flowers during their lifetime. But there are certain plants and trees that have very big flowers. The flower with the world's largest bloom is Rafflesia arnoldii.
This plant is found in the rainforests of Indonesia and grows up to 3 feet and weighs around 15 pounds.
This topic will deal with a tall tree named keluak which is found in Indonesia. The botanical name of this tree is Pangium edule.
The other names of this wonderful tall plant are pangi, kluwak, kluak, kluwek, keluwek or kloewak. keluak is native to mangrove swamps of Indonesia, Malaysia and Papua New Guinea.
Caution
The plant produces large poisonous fruit which is called as 'Football fruit'.

This fruit can be made edible through fermentation.

Keluak take many years to mature and the seeds are harvested from the wild trees.

The fruit is poisonous only to humans and not to babirusa.
Keluak Uses
The seeds are used as a spice in Indonesian cuisine.

The fruit and seeds have hydrogen cyanide and are extremely poisonous for consumption.

So the seeds and fruits have to be boiled and buried in ash, banana leaves and earth for at least forty days properly before consumption.

The kernels are grounded to form gravy called rawon, popular dishes include nasi rawon and other meaty items.

A stew made with beef or chicken is famous in Java.

The black keluak powder is very famous in Indonesia.

It forms part of Singapore and Malaysian foods.

The edible portion has rich source of Vitamin C and iron.
How Its Grown
The large, smooth, leathery and ovate leaves are 20 cm long with heart-shaped base.

Petiole are also long like leaves.

Yellow-green or whitish flowers with faint odor sprout from this plant and measures 4 cm across.

The fruit measure 20 cm in diameter and contains seeds which are 5 cm across.





It is found abundantly in Palawan, Samar, Leyte, Panay, Negros and Mindanao and also occurs in the Malay Peninsula and Archipelago.
Keluak Drawbacks And Benefits
Leaves have cyanogenetic glycoside and gynocardine.

Kernel oil has palmitic and oleic acids and also hydnocarpic or chaulmoogric.

Kernel is poisonous while plant is anthelmintic.

The seeds, fruit, leaves and bark of this plant possess narcotic chemicals which is dangerous for humans.

Excessive consumption of this plant will lead to sleeping disorders and death.

Eating pulp may cause headache.

Oil is used for making soaps.

The poisonous seeds have the ability to kill rats and are used as rat trap.

It has antioxidant and antibacterial sources.
(Visited 940 times, 3 visits today)