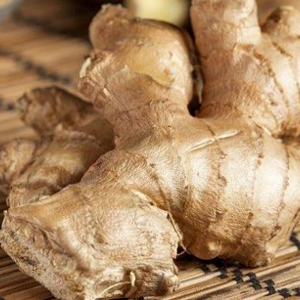 Kencur Properties And Its Uses Around The World
Kencur Properties And Its Uses Around The World
Plants and trees grow abundantly in many forests and hills and produce small edible fruits that are consumed by birds, animals and others. But there are certain plants that yield very large fruits during their lifetime.
One such fruit that entered the Guinness book of world records is Jackfruit which weighed 35 kg and measured 58 cm long. This world's biggest fruit was grown in Hawaii, USA during 2003.
This topic will deal with a plant named Kencur which is found in Indonesia and other parts of the world. The botanical name of this plant is Kaempferia galangal.
The other common names of this ginger plant are kencur, aromatic ginger, sand ginger, cutcherry or resurrection lily. It is also called as Galanga, Galgant-spice Lily, Resurrection Lily, Hinguru-Piyali, Maraba, Shannai (TCM), Kuunkuun, Sidhoul, Camphor Root, Gisol.
Where Its Found
It is found abundantly in Indonesia, southern China, Taiwan, Cambodia and India.

It is also found in many parts of Southeast Asia.
Kencur Uses Around The World
This plant is used as herb in Indonesian, Javanese, Thailand and Balinese cuisines.
Jamu herbal drink which is famous in Malay region is made from this plant.

The Malay rich dish nasi ulam is made from this plant.

The thailand people use it as a herbal and medicinal powder.

The Chinese call this plant as sha nai and they also use the powder as medicine.

This plant has highly aromatic rhizome which is used in rice and medicine in Malaysia.

Japanese use this plant for making incense.

I

t is used to increase stamina, increase energy and overcome exhaustion, melancholy, and sadness.

Tibetians and Japanese use this to promote awareness, overcome physical exhaustion, and create a peaceful and contemplative internal environment.
Medicinal Properties
Galangal was also used by ancient Indians as stimulant and tonic.

Indians, chew the root with betel nut.

In the East it is taken as powdered as a snuff and perfumery products.

It is also used as a flavor in breweries.

Asians use galanga as an expectorant and carminate.

The tea made from the leaves is used by Indians for sore throat, swellings, rheumatism, and eye infection.

Thailand people mix the root and add it as an ingredient in whiskey.

It is used to reduce fever and inflammation.

Patients can inhale the leaves since it improves the lung function.

The seeds are used for treating vomiting, diarrhea, intestinal problems and toothache.
(Visited 636 times, 1 visits today)