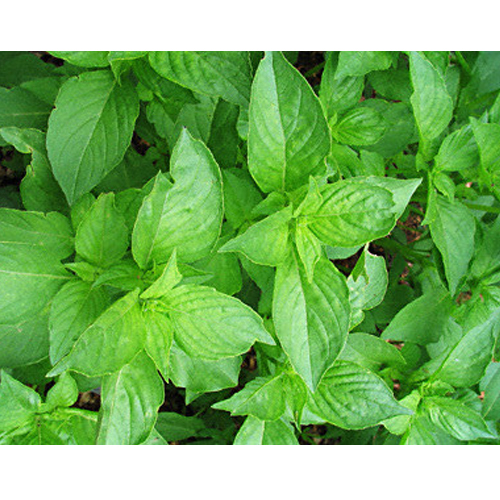 Lemon Basil Properties And Its Facts
Lemon Basil Properties And Its Facts
People all over the world show interest to grow the ornamental plants in their hours. Americans and Europeans love growing ornamental shrubs and plants and top the list in this area.
There is an incredible houseplant named Nerve Plant which is also known as Fittonia. This is generally grown in table tops, hanging baskets and pots.
This plant will add beauty to the house and make the place vibrant. The nerve plant has pink, red and white vein.
This topic will deal with a plant named Lemon Basil which is grown for its rich fragrance and edible properties. The botanical name of this plant is Ocimum citriodorum.
Growth
Lemon basil is also called lemon basil or Lao basis and is a hybrid variety.

This popular plant is grown in northeastern Africa and southern Asia.

It is also found in many other countries.

The stems of the lemon basil will grow up to 40 cm tall.

It has white flowers during summer season and the leaves are similar to basil leaves.

Seeds generally form on the plant itself and dry on it.

This plant is very famous in Arab, Indonesia, Malay, Persia and Thailand.
Uses And Properties
These countries use it in most of their cuisines.

The Malaysians use it in their famous rich dish, Nasi ulam.

Lao people use it in curries, stews, fried dishes and they generally consider this as basil.

Indonesians use only this basis and stay away from others.

They call it as kemangi. The leaves are generally consumed as stew or raw.

It is also used in salads and soups. Thailand people use it in a noodle dish named khanom chin na ya.

They use at as a flavor to local greens and vegetable soup.

The seeds are also used in sweet deserts.
| Principle | Nutrient Value |
| --- | --- |
| Calories | 69 |
| Total Fat | 5 g |
| Saturated | 0 g |
| Polyunsaturated | 0 g |
| Monounsaturated | 0 g |
| Trans | 0 g |
| Cholesterol | 0 mg |
| Vitamin A | 0% |
| Vitamin C | 0% |
| Sodium | 150 mg |
| Potassium | 0 mg |
| Total Carbs | 2 g |
| Dietary Fiber | 0 g |
| Sugars | 0 g |
| Protein | 1 g |
| Calcium | 0% |
| Iron | 0% |
Lemon Basil Facts
The people living in North East Part of India namely Manipur use it in singju salad. This useful tropical plant needs at least few hours of sunlight in a day to grow wonderfully. This plant needs fertilizer, chemical and organic manure. This plant grows within weeks after planting. The flower clusters should be removed for proper vegetation.
(Visited 190 times, 2 visits today)