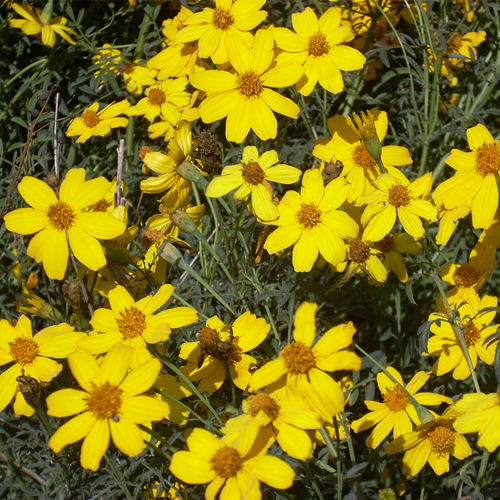 Mexican Marigold Medicinal Information
Mexican Marigold Medicinal Information
The exotic and aromatic essential oils that are extracted from the plants are used lavishly in hundreds of world famous cosmetics brands. The essential oils also have special qualities and medicinal properties.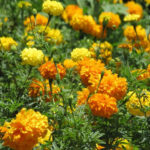 Essential oils are used for treating many diseases like cold, flue, fever, indigestion's and other such ailments. Human beings should be thankful for these plants and trees forever.
This topic deals with a plant named Mexican Marigold. The botanical name of this plant is Tagetes minuta.Mexico Marigold is a perennial plant which is native to Mexico and Central America. This plant is used both as medicinal as well as culinary herb.
The flavor of the leaves is somewhat like tarragaon with hints of anise. The other common names of this plant are sweet scented marigold, Mexican mint marigold, Mexican tarragon, Spanish tarragon, sweet mace, Texas tarragon, pericón, yerbaniz, and hierbanís.
Growth And Cultivation
This plant attains a height of 30 in. This plant may appear upright or with bushy unbranching stems. The linear to oblong shiny green leaves measures 3 in long. The golden yellow flower blossoms on the ends of the stem during summer and the flower heads measures 1.3 cm across and have 5 golden yellow ray florets. The flowers have both male and female organs and are pollinated by insects.
Mexican Marigold Uses
The leaves are used as a substitute for tarragon and added as a flavor in soups, sauces and other food stuffs.

A delicious tea is prepared using the dried leaves and flower heads.

The Mexicans and Central Americans use this is as medicinal plant.

The plant is burnt to repel the insects.

The Aztecs use Mexican Marigold as one of the ingredients in medicinal powder which was blown on the faces before human sacrifice.

It was linked to the rain named Tlaloc. This plant has psychotropic and entheogenic effects.

This plant has extremely rich looks and grown as ornamental plant in home gardens. It thrives well in the hot and humid climates where many herbs languish.
Facts And Properties
The Mexicans call this as Cloud plant and was first documented in the sixteenth century by Spanish explorers. The leaves are used for curing malaria, colic and colds and rattlesnake bites.
The chopped leaves are used for seasoning the chicken and tossed green salads. It adds wonderful fragrance to potpourris and sachets.
Mexican marigold is drought resistance and grows wonderfully in well-drained soil and full sunlight and needs no special fertilizers. This is grown as an annual plant and has black-and-white seeds which is 1/4 in. The flowers attract bees and other insects.
(Visited 963 times, 5 visits today)