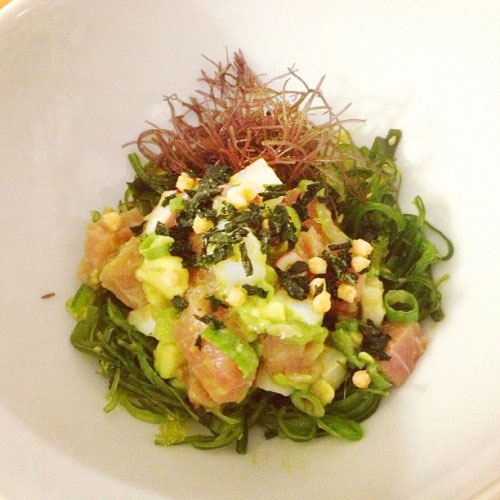 Ogonori Seaweed Cultivation And Uses
Ogonori
The vegetables that grow wonderfully on the roots of a plant are called as root vegetables. Most of the root vegetables cultivated around the world have low calorie count, starch and high glycaemic index. But they are also rich in nutrients and considered as healthy foods. This topic will deal with a sea moss named ogonori which is found largely in the country of Japan. The botanical name of this seaweed is Gracilaria.
Gracilaria is a group of warm water seaweeds. There are more than one hundred species in the world, some of which have very important economic value. Originally and especially in China, Gracilaria species were used as food and as binding material in the preparation of lime for painting walls. Later, its use as food expanded to several Asiatic countries, until its content of agar was discovered by the Japanese and the western countries.
Different Cultivation Methods
A diversity of cultivation methods have been developed in different places, which is also consistent with the great variety of species of gracilarioids and their great range of temperature and latitudinal tolerance. The cultivation of this seaweed is done in many ways like inserting the seaweeds into the splits of the bamboo, plastic bottles, and through rope systems. Experiments on growing Gracilaria in ponds or lagoons were later done in Brazil, Italy, Sri Lanka, Malaysia, Philippines and Japan. The method has proved to be successful in Taiwan province of China, China, Vietnam, Thailand and Indonesia. Tank cultivation is the method followed by the farmers of USA. The total production of this seaweed through the world stands at 700000 tons. This seaweed can easily be cultivated in bays, estuaries, or river mouths and can be anchored in good water circulation. The life history of these seaweeds is extremely unique and complicated. The alga which are found on the rock streams are only a part of their life history.
The four most important methods of cultivation are,
Pond farming

Rope farming

Bottom stocking

Tank farming
| Principle | Nutrient Value |
| --- | --- |
| Total Fat | 0 g |
| Saturated | 0 g |
| Polyunsaturated | 0 g |
| Monounsaturated | 0 g |
| Trans | 0 g |
| Cholesterol | 0 mg |
| Vitamin A | 13% |
| Vitamin C | 0% |
| Sodium | 60 mg |
| Potassium | 34 mg |
| Total Carbs | 5 g |
| Dietary Fiber | 0 g |
| Sugars | 0 g |
| Protein | 1 g |
| Calcium | 475% |
| Iron | 6% |
Various Uses Of Gracilaria
Gracilaria is used as food and in the preparation of food products.

Ogonori seaweed is also used as an agar in printing and paper making, biofuel, multi-products source and bioremediation capacity.
(Visited 412 times, 1 visits today)