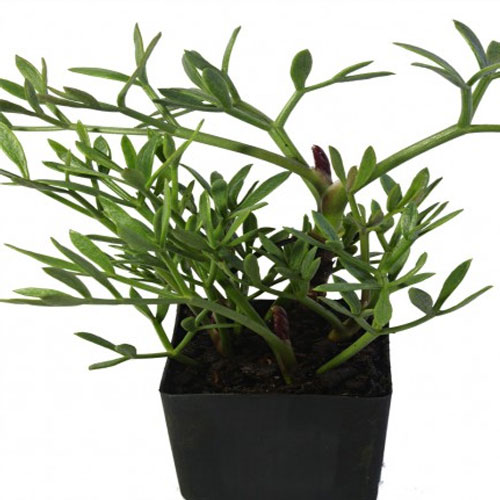 Rock Samphire Aspects And Its Uses
Rock samphire
Plants are generally green but the color of flowers, seeds and fruits changes during the period of growth. Fragrant screw pine and jasmine flowers emit mind blowing fragrances round the clock making the surrounding a heavenly abode. Many flowers in the world emit wonderful fragrance round the clock. This plant will deal with a plant named Samphire which is a flowering plant. This plant comes under the kingdom Apiaceae. The botanical name of this plant is Cirthmum maritimum. It is also called as Sea fennel or True samphire.
This plant grows throughout the year and is considered as a perennial plant.Rock samphire has blue-green stems and leaves and yellow-green flowers. Rock samphire is a salt tolerant hardy perennial plant. It also tolerates many other soils. It prefers well-drained soil and full sunlight. But grows well in partly shaded areas and does not grow nicely in shaded areas. The leaves can be picked during the months of May to October. This wonderful plant grows near sea shore and that is the reason it is called "sea vegetable ".
Aspects Of Rock samphire
The plant can also be found growing along coastal cliffs where it is hit with salty spray from the sea. Crithmum maritimum is commonly known as Sea Fennel or Rock Samphire. Crithmum maritimum is the only species within the genus. On those parts of the coast where Samphire does not abound, other plants which resemble it in having fleshy leaves are sometimes sold under the same name, but are considered by many to be quite inferior. The samphire that is most common today is Salicornia europaea, commonly known as Marsh Samphire which is just one of about 60 species. Also known as salicornes or glasswort, it grows on the upper edges of salt marshes and is more freely available and much easier to harvest. It is unrelated to Rock Samphire, which grows on the eroding edges of the cliffs.
History And Origin
Samphire, was once spelled Sampere, or Sampier, derived from the French Sampière, which is a contraction of Saint Pierre. The herb was dedicated to St. Peter, the fisherman saint, because it grows near the sea. People in North Norfolk pronounce samphire as 'samfer.' The use of Samphire as a condiment and pickle, or as an ingredient in a salad is of ancient date. It used at one time to be cried in London streets as 'Crest Marine.' Today in coastal districts where Rock Samphire is found, it is still harvested and eaten fresh or pickled by local people and there are many local names for this plant. It has extensive culinary use on many Mediterranean coastlines and islands, particularly on the islands of Greece where it is known as 'Kritamo'. In Germany, this plant is also given a name equivalent to sea-fennel 'Meerfenchel'. On the Croatian islands of Lastovo and Korcula, Rock Samphire is known as 'Motar' or 'Motrikar'. In Ireland it is known as Craobhraic.
Uses
The plant has curtained medicinal properties like diuretic and detoxifying properties.

The leaves are used lavishly in salads and soups.

The leaves mixed with vinegar will taste very good. It promotes kidney, liver and other parts of the body.
Rock Samphire Health Benefits
Interesting Facts
Both the genus name Crithmum and the plants colloquial Greek name, 'Kritamo', is thought to come from the ancient Greek word for barley, 'krithmon'. The species name maritimum alludes to its natural habitat in rocky or muddy areas along the sea shore.
(Visited 389 times, 1 visits today)