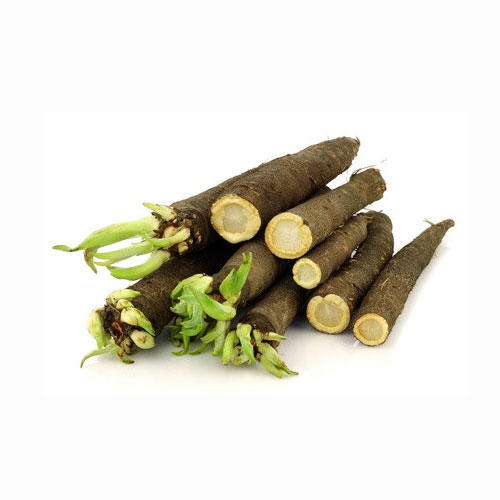 Salsify Root Vegetable Uses | List Of Vegetables
Salsify
Plants and trees have managed to stay in this planet for millions of years even though they have dwindled to a great extent. Banyan tree is a lovely species which manages to grow leaps and bounds when it is planted in a vacant place. It will be nice to watch the longs roots dangling from the stems to reach the ground. This topic will deal with a plant named salsify which is a beautiful ornamental plant seen in wild areas. The botanical name of this plant is Tragopogon porrifolius.The common names are purple, oyster plant, vegetable oyster and Jerusalem star.
This mind blowing ornamental plant which is a native of Mediterranean regions of Europe has edible root and other herbal properties. Salsify is a common biennial wildflower which is not only found in the above region but they are also found in England, North America, South Africa, United States and other parts of the world.
Properties Of Salsify
The plant attains a height of 120 cm and the stem exudes milky juice. Salsify normally flowers during the months of June to September in the country of UK and in US it flowers during April. The 5 cm flower head is surrounded by bracts which are longer than the petals. The purple flowers measures 30-50 mm across. Both male and female organs are found on the same plant. The pollinated is through insects. The roots and young shoots are used as vegetables.
History Of Cultivation
Cultivation of this plant began in 16th century in France and Italy. This plant which was introduced in UK became unpopular food in the 18th century. Presently this plant is cultivated in France, Germany, Italy and Russia. Even though it is cultivated in these places, many consume Spanish salsify. The root of this plant tastes like oyster and that is the reason it is also called as oyster plant.
Various Uses Of Salsify
The latex derived from this plant is used for making chewing gum.

The flowering shoots are used as asparagus, either cooked or raw.

The nutritious flowers are added in the salads.

This plant has beneficial effects on liver and gallbladder.

This plant contain polysaccharide inulin which is also found in Jerusalem Artichoke roots.

This inulin has medicinal properties which control diabetes
| Principle | Nutrient Value | Percentage of RDA |
| --- | --- | --- |
| Energy | 82 Kcal | 4% |
| Carbohydrates | 18.60 g | 14% |
| Protein | 3.30 g | 6% |
| Total Fat | 0.20 g | 1% |
| Cholesterol | 0 mg | 0% |
| Dietary Fiber | 3.3 g | 9% |
| Vitamins | | |
| Folates | 26 µg | 6.50% |
| Niacin | 0.500 mg | 3% |
| Pantothenic acid | 0.371 mg | 7% |
| Pyridoxine | 0.277 mg | 2% |
| Riboflavin | 0.220 mg | 18% |
| Thiamin | 0.080 mg | 7% |
| Vitamin A | 0 IU | 0% |
| Vitamin C | 8 mg | 13% |
| Electrolytes | | |
| Sodium | 20 mg | 1% |
| Potassium | 380 mg | 8% |
| Minerals | | |
| Calcium | 60 mg | 6% |
| Copper | 0.089 mg | 9% |
| Iron | 0.70 mg | 9% |
| Magnesium | 23 mg | 6% |
| Manganese | 0.268 mg | 12% |
| Phosphorus | 75 mg | 11% |
| Selenium | 0.8 µg | 1% |
| Zinc | 0.38 mg | 3% |
Health Benefits of Salsify Root
(Visited 139 times, 1 visits today)