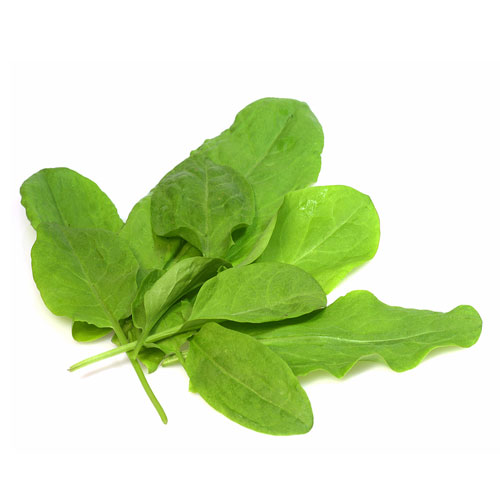 Sorrel Medicinal Values And Its Side Effects
Sorrel
Plants and trees are exemplary creatures which communicate and whispers many things wonderfully within their family members. They absorb water, sunlight, nutrients and other important ingredients from the nature and prepare food on their own. The leaves which are nothing but a food factory prepare food and distribute it to other parts of the plant beautifully. No one in this world teaches any lessons about the art of living but these divine species does everything meticulously without interruption. This topic will deal about the plant Sorrel is a perennial herb which belongs to the family polyganaceae and is cultivated as garden herb or leaf vegetable in many parts of the world. The botanical name of this plant is Rumex acetosa. The other common names of this plant are spinach dock and narrow-leaved dock.
Properties
This plant is abundantly found in grassland habitats throughout Europe from the northern Mediterranean coast to the north of Scandinavia and in parts of Central Asia. It is also found in some parts of North America and native of British Isles.
These plants are also found in meadows, near streams and also open woodlands. Sorrel grows to a height of 0.6 m by 0.3 m. It is in leaf during the month of January and in flower from May to June. The flowers are dioecious and pollinated by wind. This plant grows normally in sandy and heavy clay soils but prefers moist soil.
Medicinal Uses
The leaves can be added in soups or salads or consumed raw.

Many people like lemon-like flavor and that is the reason this leaves are added as a flavor in salads.

The flowers can be cooked as a vegetable or used as garnish.

Root can be cooked or grounded into a powder.

Seed can also be cooked or eaten raw.

The leaves have many medicinal effects and are astringent, diuretic, laxative and refrigerant.

The leaves are used in homeopathic medicine and used for the treatment of spasms.
Side Medicinal Uses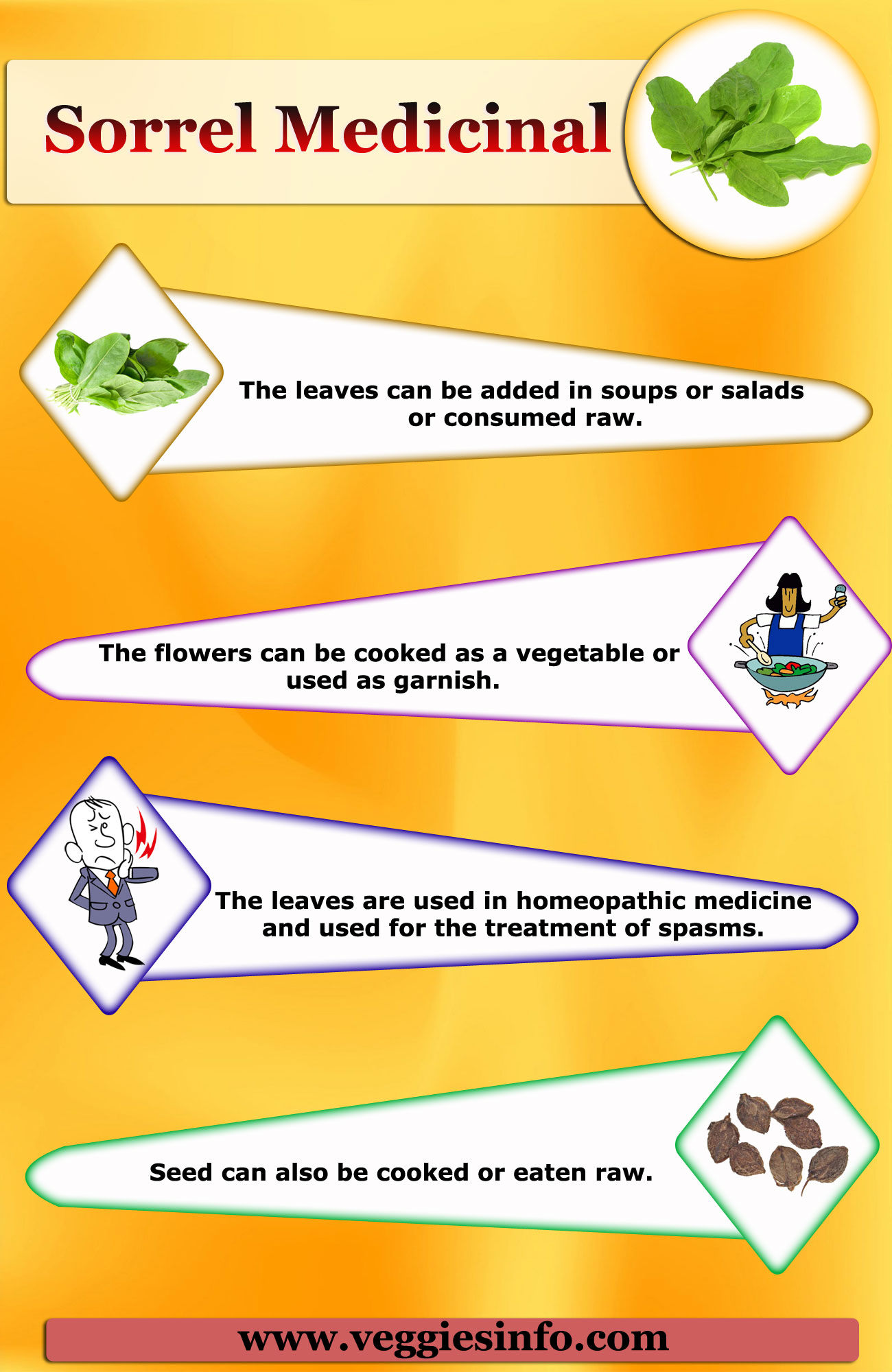 Sorrel Medicinal Uses
Side Effects
The leaves should not be eaten in large numbers since it has oxalic acid in it.The people or patients suffering from rheumatoid problems, kidney stones, arthritis, gall bladder problem, gout or hyperacidity should consume in minimal quantities or should totally avoid this vegetable since it will aggravate the diseases.