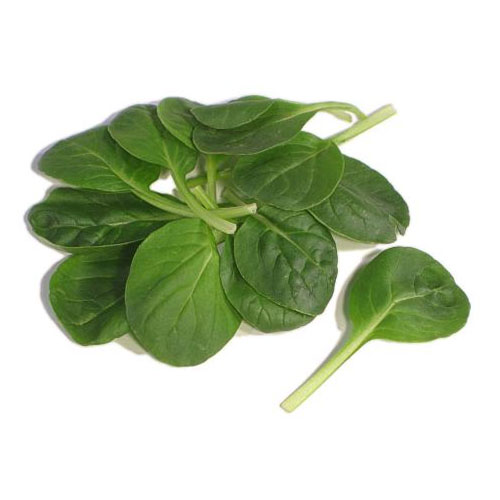 Tatsoi Growth, Origin And Its Uses
Tatsoi
Hundreds of experienced botanists and botanical researchers are exploring many deep forests and mountains and are finding many interesting things about the plant kingdom. The plants play an important role in surface of the earth and under the ocean beds. Seaweeds and algae which are found on the rocky surfaces and sea shores are rich in essential amino acids and antioxidants. This topic will deal with a plant named Tatsoi which is found abundantly in China and other parts of Asia. The botanical name of this plant is Brassica rapa rosularis which is a popular cuisine in America and other parts of the world. The other common names of this plant are spinach mustard, spoon mustard, rosette bok choy.
Growth And Its Origin
The name Tatsoi originated from Chinese language since this plant is abundantly found in China. Tatsoi comes under the family Brassicaceae. This plant can be harvested within 50 days after sowing and grows wonderfully in very cold climates and snow regions. This plant attains a height of 18 in and germinates very fast. This plant can survive in subzero temperatures easily and grows very fast. It has the rich, dark, green flavor of spinach. The stems are extremely juicy and leaves are tender. These plants grow well throughout the year and are considered as perennial plant. These easy to grow plants can be harvested twice or thrice a year since it is a perennial plant.
Various Uses Of Tatsoi
The leaves can be stewed or added in salads and soups.

The taste of the soup or salad will be too good.

This vegetable is rich in vitamins A, C and K, beta-carotene and also contains minerals such as calcium, phosphorous, iron and potassium, and fiber.

Tatsoi is a small, pretty, dark spoon-shaped black-green leaves form thick rosettes.

This variety can be used at any stage like seedling leaves, small rosettes, large plants, and young flowering shoots.

The leaves are tougher and stronger flavored but many consider it a superior flavor.

This plant is very nutritious in all respects.
Macronutrient

Amount per 100g

% Daily Value

Water
92.2 g
NA
Protein
2.2 g
4
Fat
0.3 g
NA
Cholesterol
0 mg
NA
Carbohydrates
3.9 g
1
Fiber
2.8 g
11

Minerals

Calcium (Ca)
210 mg
21
Iron (Fe)
1.5 mg
8
Magnesium (Mg)
11 mg
3
Phosphorus (P)
28 mg
3
Potassium (K)
449 mg
13
Sodium (Na)
21 mg
1
Zinc (Zn)
0.17 mg
1

Vitamins

Vitamin A Equivalent
9900 IU
198
Vitamin B1 (Thiamin)
0.068 mg
5
Vitamin B2 (Riboflavin)
0.093 mg
5
Vitamin B3
0.678 mg
3
(Niacin)
Vitamin B6 (Pyridoxine)
0.153 mg
8
Vitamin B9
159 mcg
40
(Folate)
Vitamin B12 (Cobalamin)
0 mg
0
Vitamin C
130 mg
217
Vitamin D
0 mcg
0
Benefits Of Tatsoi
(Visited 235 times, 2 visits today)