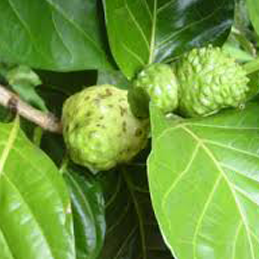 True cinnamon for breath freshener and tonic
There are lots of interesting things that are happening in the forests and wild. But materialistic human beings do not have time to watch these spectacular happenings. There are millions of trees, shrubs, and plants which live happily along with animals and birds. These natural loving animals and birds take shelter under the trees and relishes whatever fruits it gets from them. The nature follows its own methods of living and lives a natural life on earth. But human beings are suffering now after separating from natural life. This topic will deal with a plant named true cinnamon.
The botanical name of this plant is Cinnamomum verum. The other common English names of this plant are cinnamon tree and ceylon cinnamon. The French, Indonesians, Spanish and other countries call it in different names. This evergreen tree reaches a height of 17 m in the wild and in the unharvested state, the trunk measures 60 cm in diameter with thick grey bark. The ovate leaves are stiff, opposite and variable in size and measures 18 cm long. The greenish colors have a distinct odor.
The purple color fruit is 1 cm drupe and contains one seed. It was called 'kinnamomon' in greek. The Egyptians who lived in 1485 BC used it for embalming purposes. This plant finds its place in Sanskrit, the Old Testament and Greek medicinal works. This plant is native to Sri Lanka. In the country of Sri Lanka, the trees flower in the month of January and the fruits ripen after a period of six months. It grows well warm and well climate. It will not grow properly in waterlogged areas. The cinnamon bark oil is used in meat items, fast-food seasoning, sauces, soups, pickles, baked items, soft drinks, and other savory items. Mexicans use the bark to enhance the taste of the coffee. The essential oil contains cinnamaldehyde and other minor components which activates odor and flavor. It is used both in food industry and tobacco industry.
The oil has certain curative properties and is used for dental treatment and other pharmaceutical preparations. Cinnamon drops were once used as tonic, a sedative in childbirth and a remedy for many common disorders. In the past, cinnamon was used as a breath freshener and sweetener. It was used for aiding digestion and other gastric disorders. In the countries of Philippines and the Pacific it is taken to relieve headache. Harvesting starts after 4 years from the date of planting. Wild trees reach a height of 20m. The major setback for this tree is it is always infested by numerous insects.
(Visited 128 times, 1 visits today)