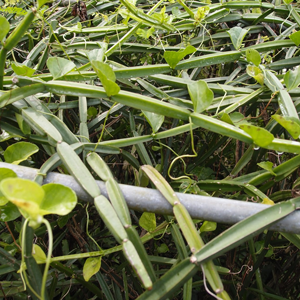 Veldt Grape Ayurvedic And Its Medicinal Properties
Veldt Grape Ayurvedic And Siddha Medicinal Properties
Children and adults all over the world are suffering from vitamin and protein deficiencies and always running behind the doctors for a best prescription.
Stop taking dangerous and start consuming healthy vegetables and greenish leaves which are rich in vitamins and minerals.
Millions of children those who are suffering from vitamin deficiencies are wearing eye or reading glasses. So, this is the right time to start eating healthy plant based foods which are rich in vitamins and minerals.
This topic will deal with a perennial plant named Veldt grape which is famous and native to India, Bangladesh and Sri Lanka. The botanical name of this plant is Cissus quadrangularis. This perennial plant comes under the grape family.
The other common names of this plant are Devil's Backbone, Adamant Creeper, Asthisamharaka, Hadjod and Pirandai. USA and Brazil imports this plant from many countries. This plant is also found in Africa, Arabia and SE Asia.
Veldt Grape Growth
This plant reaches a height of 1.5 m and has quadrangular-sectioned branches with internodes 8 to 10 cm long and 1.2 to 1.5 cm wide.

Along each angle is a leathery edge.

Toothed trilobe leaves 2 to 5 cm wide appear at the nodes.

Each has a tendril emerging from the opposite side of the node.

Racemes of small white, yellowish, or greenish flowers; globular berries are red when ripe.
Ayurvedic And Siddha Uses
Ayurvedic doctors use this plant for treating broken bones, fractures, injured ligaments and tendons.

In Siddha medicinal it is considered as a tonic and analgesic.

The translation of asthisamharaka is that which prevents the destruction of the bones.

The tribes belonging to Bangladesh used this as a medicinal plant for bone fracture.

This plant is used as an ingredient in for weight loss supplements.