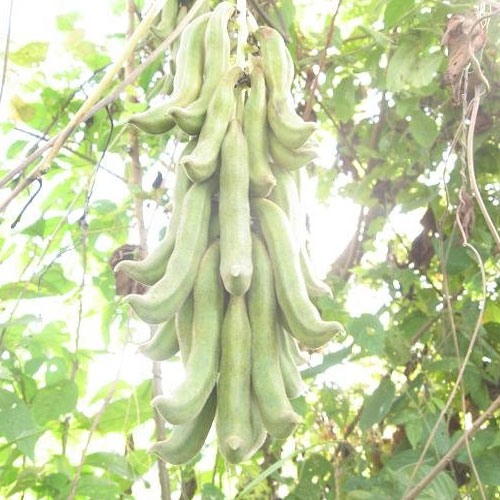 Velvet Bean Medicinal Uses And Its Side Effects
Velvet Bean
There are millions of fruit and flower giving plants in the world and most of the plants have certain medicinal and nutritional values. Both human and animals are dependent on plant life since these species get valuable food from it. Plants live a wonderful life in this world till they die naturally or unnaturally. Scientists keep on discovering new weeds and roots which are beneficial to human beings. This topic deals with velvet bean which is found in large numbers in the country of Africa and tropical Asia. The botanical name of this plant is Mucuna pruriens. The other common names of this bean is Yokohama velvet bean, cowage, cowitch, lacuna bean and Lyon bean.
The full grown plant has medicinal properties which will be dealt in later part of this topic. These plants are annual climbing shrub that can reach over 15 m in length. When young these plants have fuzzy hair and these hairs disappear when they grow fully. The length of the flowers reaches up to 32 cm and the length of the leaves are approximately 2.5 mm to 5 mm. The size of the fruit is 4 to 13 cm. The dried plants are used as a fodder for animals.These beans are used as a coffee substitute and many consume these beans after boiling it for an hour.
Medicinal Uses
The plants and its leaves have certain medicinal effects.

The Ayurvedic experts squeeze the leaves and apply it on the snake bitten area.
Ayurvedic experts also use these plants for curing Parkinson's disease.

Siddha doctors also use this plant for treating certain diseases.

These beans have L-Dopa a precursor to the neurotransmitter dopamine. So these beans help in improving brain function.
Side Effects
The people will suffer from extreme itchiness if they touch the young foliage and the seed pods.

The beans may be harmful if it is eaten uncooked.
(Visited 467 times, 1 visits today)