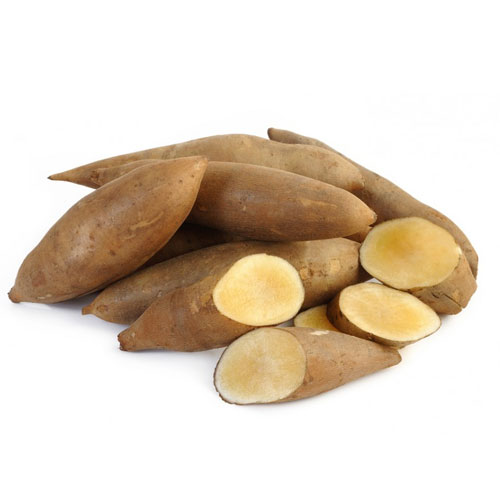 Yacon Vegetable Growth,Properties And Its Uses
Yacon
Plants and trees grow wonderfully over a period of time and achieve maximum height during its lifetime. The tallest tree ever was an Australian Eucalyptus tree which measured a height of 435 ft tall. Majority of famous batsmen in the world use cricket bats made from the wood of willow trees. Many people will shed tears while cutting the onions because they have sulfuric acid in them. This topic will deal with a tuberous plant named Yacon which is generally found in Andes regions. The botanical name of this plant is Smallanthus sonchifolius. The other common name of this plant is Peruvian ground apple.
This perennial daisy is grown in Colombia, Argentina and many other countries. These plants have crisp, sweet-tasting, tuberous roots. Their flavor is very similar to jicama. But the tubers of this plant are much sweeter than jicama. The tuber has a sweet flavor because it has a substance named inulin. The French call this plant as pomme de terre. Yacon at times is confused with bean, but yacon is a close relative of the sunflower and Jerusalem artichoke. The tuber has water and fructooligosaccharide.In Ecuador this tuber is called as jicama in Ecuador.
Properties
This incredible perennial daisy produces rhizome to which are attached the edible roots. It develops under the surface of the soil and products Ariel shoots. The aerial shoots which die during dry or cold seasons will sprout again during favorable temperatures. The weight of the tubers varies of few hundred grams to a kilo. The tubers contain fructooligosaccharide, an indigestible polysaccharide made up of fructose. This fructooligosaccharide contain beneficial bacteria that enhance colon and aid digestion. Yacon reaches a height of 2 m and produce small flowers at the end of the growing season.
This plant is used for culinary, flowering, perfumery and carminative purposes.

This plant is rich in various essential oils such as terpenoids and phenylpropanoids, polyene and phototoxic.
Growth
Yacon grows well in cool climates which have gentle frost. This plant grows wonderfully in hilly stations like Kathmandu, Nepal, southern Australia, New Zealand, and Tasmania. This plant was introduced into Japan in the year 1980 and from that point onward this plant became famous in other Asian countries such as Korea, China and Philippines. Yacon is now available in various markets of China, Korea and Philippines. Yacon is also seen in farmers markets and natural food stores in USA. The food stores in UK started selling yacon since 2007. The tubers will stay strong even when there is severe frost. This plant grows rapidly and grows best with fertilizer.
| Principle | Nutrient Value |
| --- | --- |
| Calories | 54 |
| Total Fat | 0 g |
| Saturated | 0 g |
| Polyunsaturated | 0 g |
| Monounsaturated | 0 g |
| Trans | 0 g |
| Cholesterol | 0 mg |
| Vitamin A | 0% |
| Vitamin C | 0% |
| Sodium | 0 mg |
| Potassium | 0 mg |
| Total Carbs | 0 g |
| Dietary Fiber | 0 g |
| Sugars | 0 g |
| Protein | 0 g |
| Calcium | 0% |
| Iron | 0% |
Benefits of Yacon
Note
The Andes farmers crush the tubers and consume it in the form of a refreshment drink during field work. The tuber becomes popular only after the year 2000.

Generally people or patients suffering from diabetes can consume the tubers since it has natural sweeteners.
(Visited 212 times, 1 visits today)