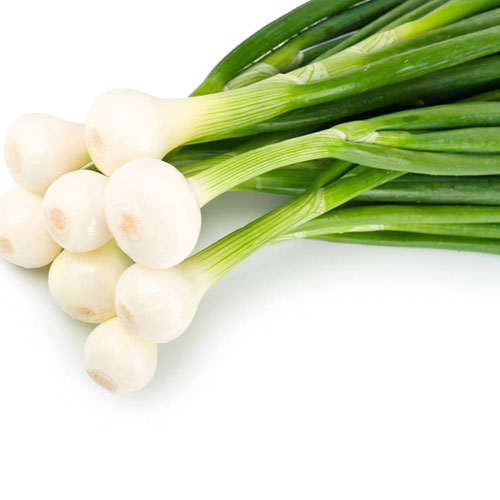 Welsh Onion Properties And Its Uses
Welsh Onion
Plants and trees enjoy maximum democracy and freedom in this world and live a spectacular life till it bids adieu to the planet. Many feel their presence only when the wind blows or they take shelter under it. In olden days the children use to play on the trees and enjoy their free times. But only few plays on the tree and many have forgotten the importance of it. This topic will deal with a plant named welsh onion which is a species of perennial onion. The botanical name of this plant is Allium fistulosum which comes under the family Amaryllidaceae. The other common names of this plant are welsh onion, Japanese bunching onion, green onion, salad onion, scallions, spring onion and bunching onion.
This plant is native to China and also found in many parts of Eurasia and North America. The Welsh onion does not have bulbs, but they do have hollow leaves and scapes. This onion is very famous in Welsh even though this plant does not belong to this country. Welsh onions generally resembles leek such as Japanese negi, but smaller varieties resembles chives.
History
Scallion is a name of a town in Israel. During ancient times a gardener grew these wonderful onions and that is how the name scallion onion originated. This plant is a leaf onion that produces tube-like leaves with large creamy white globe shaped flowers. Asian countries use this plant as an important cuisine.
Properties
The flowers are attractive to bees and the whole plant is an insect repellant. The prefix 'welsh' originated from german word 'walsch' meaning foreign and there is no connection to Wales. It also has several other names like negi, sybie, sybow and stone leek. The seeds can be sown during autumn or during the month of February and wait for 22 weeks for harvesting. This plant grows wonderfully in moist soils. The plant can be grown as a companion crop along with beet, carrot, celery, parsley and tomato. The entire plant should be harvested when it reaches 10cm high.
Various Uses
This plant is cultivated both for ornamental purpose and food.

During ancient period, this plant was called as cibol and in cornwall it is called chibbles.

This onion also tastes like common onions.

Japanese add this onion as an ingredient in miso soup.

The seeds can be used as a sprout.

This plant is rich in nutrients and supplements.

It is a good source of vitamin A and C.
| Principle | Nutrient Value | Percentage of RDA |
| --- | --- | --- |
| Energy | 32 Kcal | 1% |
| Carbohydrates | 7.34 g | 6% |
| Protein | 1.83 g | 3% |
| Total Fat | 0.30 g | 1% |
| Cholesterol | 0 mg | 0% |
| Dietary Fiber | 2.6 g | 7% |
| Vitamins | | |
| Folates | 64 µg | 16% |
| Niacin | 0.525 mg | 3% |
| Pantothenic acid | 0.075 mg | 1.50% |
| Pyridoxine | 0.61 mg | 5% |
| Riboflavin | 0.080 mg | 6% |
| Thiamin | 0.055 mg | 5% |
| Vitamin A | 997 IU | 33% |
| Vitamin C | 18.8 mg | 31% |
| Vitamin E | 0.55 mg | 4% |
| Vitamin K | 207 µg | 172% |
| Electrolytes | | |
| Sodium | 16 mg | 1% |
| Potassium | 276 mg | 6% |
| Minerals | | |
| Calcium | 72 mg | 7% |
| Copper | 0.083 mg | 9% |
| Iron | 1.48 mg | 18.50% |
| Magnesium | 20 mg | 5% |
| Manganese | 0.160 mg | 7% |
| Phosphorus | 37 mg | 5% |
| Selenium | 0.6 µg | 1% |
| Zinc | 0.39 mg | 3.50% |
| Phyto-nutrients | | |
| Carotene-ß | 598 µg | — |
| Crypto-xanthin-ß | 0 µg | — |
| Lutein-zeaxanthin | 1137 µg | — |
Benefits of Welsh Onion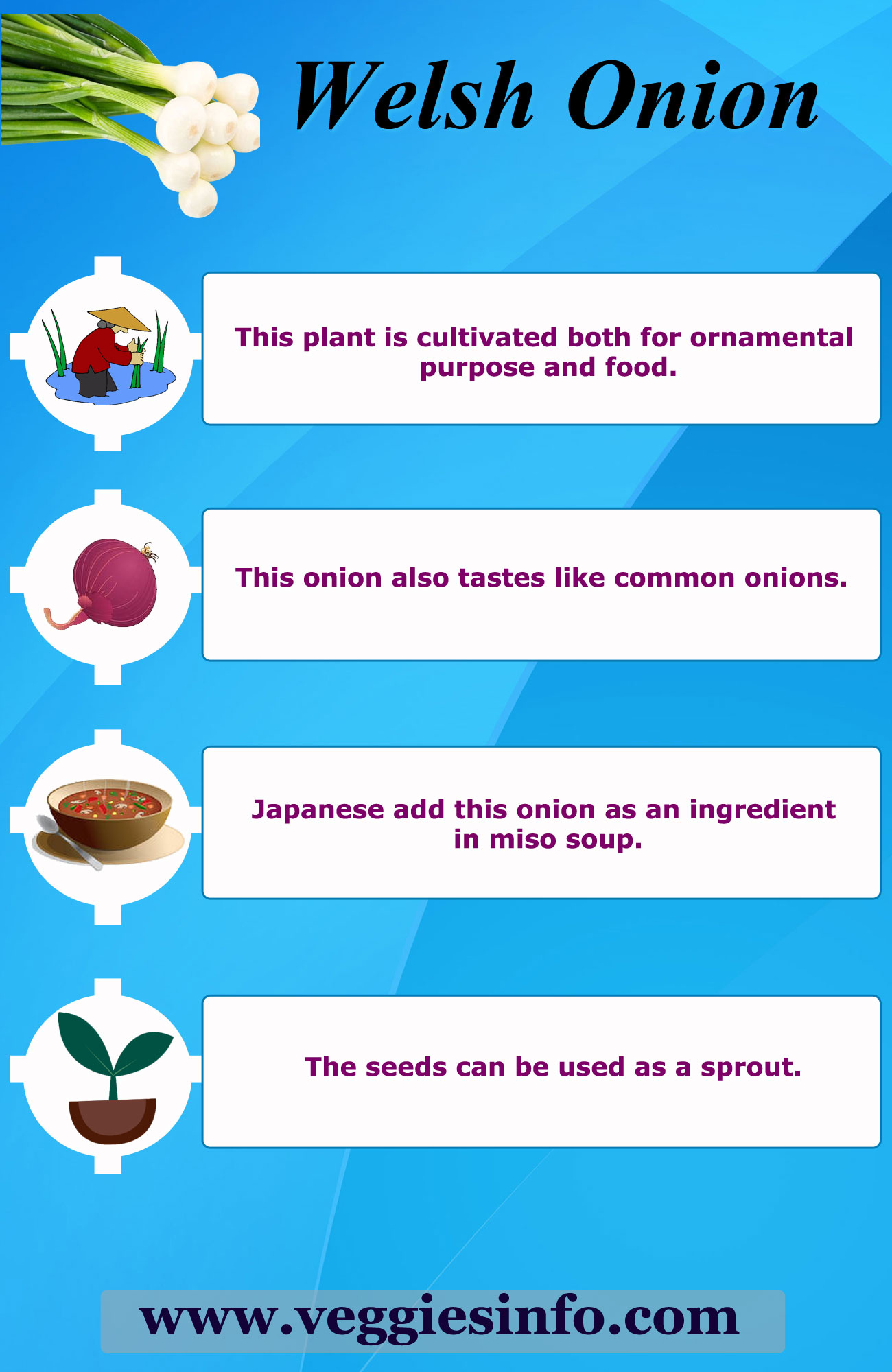 Medicinal Uses of Welsh Onion
(Visited 260 times, 1 visits today)