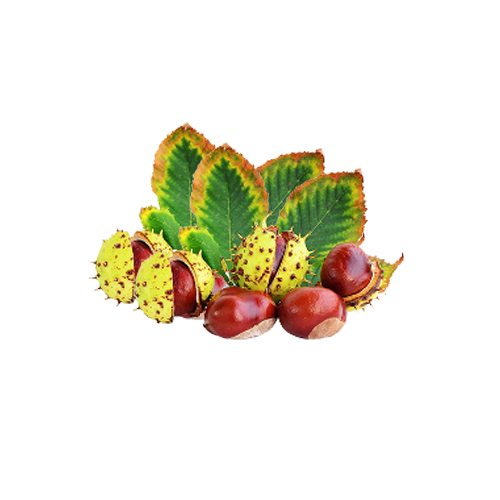 American Larger Chestnuts Health Facts
American Chestnut
American chestnut is scientifically named as castanea dentata. Commonly it is a monozygotic plant. Both male and female organs present in a single plant which is the most important for reproduction. It comes under the family of Beech. The chestnut is covered with spiny husk which gets matured after the fall. Origin of the chestnut is from Eastern parts of North America particularly in Pennsylvania. It is distributed from Southern regions of Ontario to Mississippi and North easternmost parts of US. There is a notable past to create a story of devastated American chestnut. A drastic fungal attack made this tragedy. After that they created enormous foundations to recover the loss of chestnuts. It is documented that the height may exceed 30meters and the 3meters of dia. There are different types of species in the chestnut family like Sweet chestnut from Europe, Chinese chestnut and Japanese chestnut which are comparatively different from the American chestnut.
US are the leading organizer of chestnut all around the world. Some embryological changes like length of the stack, leaf shape and size of the nuts are the discriminating parts from American chestnut. The various Chestnut families are determined by checking large saw toothed leaf edge and vey broad size of the leaves. American chestnut is one of the existing species from other chestnut family. Mostly the Chinese chestnuts which are pest defending are planted over United States. Nearly 20%-30% sum up of hardwoods are consumed in Pennsylvania itself. Annual yield of an American chestnut is illustratively larger than Oak nuts. American chestnuts are harvested after 7 to 8 years from planted.
As we already known that it is a Monozygotic plant which produces the male part with a tiny white colored ament nearly 5-8 inch long and the female one is closely placed next to the ament. They appear only at the end of the spring. American chestnut is incompatible for self pollination and hence it requires two trees for the process which may be any kind of genus belongs to Castanea Family.
Uses Of American Chest 'NUT'
Usually the American chestnut is a copious carrier of nuts. The nuts get ripened at the end of the summer and fall after the opening of the notch. Chestnuts are entirely unique from other edible nuts. These nuts are the major food source for pigeons, bears and the family of wild turkeys. Black bears eat this to fatten themselves for the autumn season to eradicate the cold attack. It is rich in Starch which can be differentiated from other nuts. Some other uses and health benefits are as follows.
Preferable source of fibers are present in it which regularize the fat extraction in the intestines and promotes less blood sugar level.

It is low in calorie content and lagging some essential nutrients too.

The nutrient content of the chestnut is peculiar, comparable to all other nuts

The oil from chestnut is rich in Oleic and Palmitic acid which are same as in the olive oil.

It is loaded with rich Vitamin C. Since Vitamin C is required to form a matrix in bones and vessels of blood. Nearly 0.42g of vitamin C is extracted from each 100g of serving.

It acts as a good anti-oxidant.

The Folic acid available in chestnut which is good for increasing the RBC count and for synthesizing the DNA ribose.

Folates are very much needed by the fetus for defending the neural tube problems.

Chestnut is rich in potassium, magnesium, iron, phosphorous and various important minerals.

Glutens are lagging in chestnuts which are potentially inadequate for health.
Nutritional Value Of Chestnut

| Principle | Nutrient Value | Percentage of RDA |
| --- | --- | --- |
| Energy | 213 Kcal | 11% |
| Carbohydrates | 45.54 g | 35% |
| Protein | 2.42 g | 4% |
| Total Fat | 2.26 g | 10% |
| Cholesterol | 0 mg | 0% |
| Dietary Fiber | 8.1 g | 21% |
| Vitamins | | |
| Folates | 62 µg | 15.5% |
| Niacin | 1.179 mg | 7% |
| Pantothenic acid | 0.509 mg | 11% |
| Pyridoxine | 0.376 mg | 29% |
| Riboflavin | 0.168 mg | 13% |
| Thiamin | 0.238 mg | 20% |
| Vitamin A | 28 IU | 1% |
| Vitamin C | 43 mg | 72% |
| Electrolytes | | |
| Sodium | 3 mg | 0% |
| Potassium | 518 mg | 11% |
| Minerals | | |
| Calcium | 27 mg | 3% |
| Copper | 0.447 mg | 50% |
| Iron | 1.01 mg | 13% |
| Magnesium | 32 mg | 8% |
| Manganese | 0.952 mg | 41% |
| Phosphorus | 93 mg | 19% |
| Zinc | 0.52 mg | 5% |
| Phyto-nutrients | | |
| Phyto-sterols | 22 µg | — |
Establishment Of Chestnuts
Chestnuts are nectarous and special flavored.

The ancient Americans used this chestnut as a predominant source of food like the starchy potatoes. In modern days they are served raw and roasted depending upon the requirement. While roasting the bulged part is pinched to get rid of the burst.

The Japanese used the chestnut after it gets steamed with the rice.

The Korean people prepared pine nuts and some flavored fruits mixed along with sweetened chestnut and served for the guests during the ceremonies.

Butter creams also prepared from chestnut.

Chestnut is also used as a flavoring agent in sweet breads, cakes, soups and ice-creams.

Chestnuts are used for some dishes in European countries. For that they soak the chestnut in water for hours and then heated along with the Vanilla syrup for several days. Before the packing process it is dried under sunlight.

It is commonly used in the padding of poultry dishes.

The chestnut's bark, leaves and flowers are use for therapeutic treatment.

Chestnuts are used as a cosmetic agent to regularize the secretion of exocrine glands.

Chestnut dishes are very much helpful in developing the quality of the muscles and reduce the unwanted bulging of capillary tubes.

It acts as an anti-inflammatory agent while taken in as dicoction.
Drafting And Arcading Of Chestnuts
Chestnut is a cold seasonal nut. They are harvested and refined by using various conventional techniques. Chestnuts are available in various forms for the retail price depends upon the consumer. The fleshy inner part is processed for various dishes probably as in roasted form. They are available only in between October and December. They are enriched with more starch and low calories than any other nuts. It is very difficult to find the freshness of the chestnut. To clarify the rawness of the chestnut just open it by cutting and find the meaty white part. Just neglect the folded nut. This should be treated like a vegetable to get rid of the rotting. This existing species need some extra care to promote its value towards this devastating environment.
(Visited 176 times, 1 visits today)