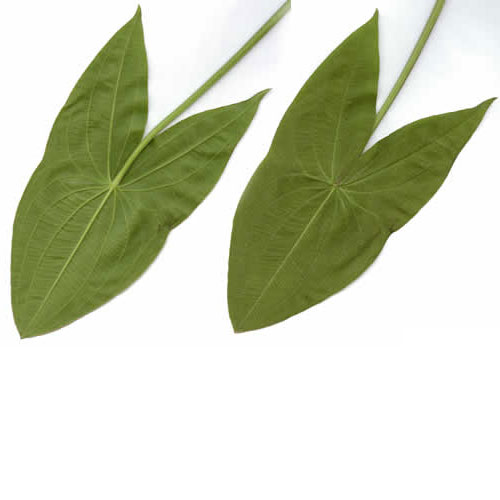 Broadleaf Arrowhead And Its Health Benefits
Broadleaf Arrowhead

Plant leads a predefined and systematic life style. Though everyone can predict easily their shapes and colors no one exactly predict the number of flowers or fruits that it will produce. There are hundreds of ornamentals plants and exploring their origins is an interesting affair. This topic will deal with a plant named Broadleaf Arrowhead. The botanical name of this plant is sagittaria latifolia. These plants are generally found in shallow wetlands.
The other common names of this plant are duck potato, Indian potato or wapato. These perennial plants grow throughout the year and produces rosette of leaves. The size of the plants varies from 2 to 20 m. The leaves grows up to 2 cm and is wedge shaped. The female flowers are found on the lower part plant and male on the upper part of the plant. The male flowers will look quite distinctive from females. So anyone can easily identify the male and female flowers. These beautiful plants are found in Mexico, Central America, Colombia, Venezuela, Ecuador and Cuba. It is also found in many parts of Europe and Australia. These plants grow well in wet soils found near the lakes, rivers and ponds. The name duck appears only as a prefix and they rarely consume these plants. When they consume they will only eat the seeds of the plant. Other species that consume these plants are Beavers, porcupines and Muskrats.
Health Benefits
Many enjoy eating the tubers raw or in cooked form.

These plants are also rich in minerals and supplements.

The other edible parts of these plants are buds and fruits.

The taste is somewhat similar to chestnut and potatoes.

Many people fry, boil and roast these tubers.

These aquatic plants are also found in the countries of China and Japan.

Seeds of these plants take two years to germinate.