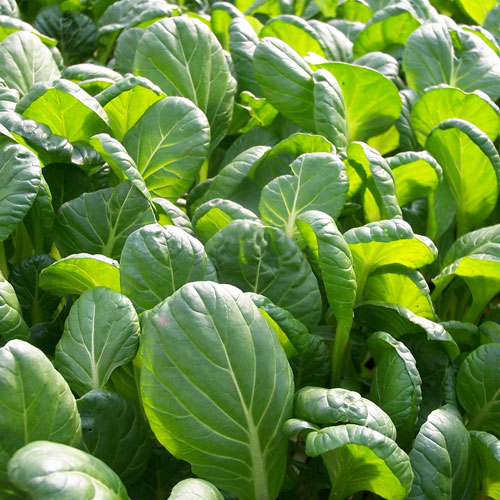 Japanese Mustard Spinach Health Benefits
Japense Mustard Spinach
Plants and trees lead a wonderful and positive life till they depart from this earth. Everyone should learn the tricks of survival and many other interesting things from the life of a plant. It tries its level best to survive in this planet and only when it is unable to fight for survival it dies. This topic will deal with a plant named Japanese mustard spinach which comes under plantae kingdom and family brassicaceae. The botanical name of Komatsuna is Brassica rapa var. perviridis. Brassica is a leafy vegetable which is found in large numbers in the country of Japan.
Cultivation

This variety is found in a village named Komatsugawa village where it was heavily grown during the Edo period. These plants are very rich in calcium and used in salads and soups. The leaves are highly edible and can be eaten at any time during the growth of the plant. In a mature plant they are dark green with slender light green stalks, around 30 centimeters (12″) long and 18 cm (7″) wide. It is most often grown in the spring and autumn, as it cannot endure extreme heat or cold for more than a short time. This plant is also used as a fodder in some countries.
| Principle | Nutrient Value |
| --- | --- |
| Total Fat | 0 g |
| Saturated | 0 g |
| Polyunsaturated | 0 g |
| Monounsaturated | 0 g |
| Trans | 0 g |
| Cholesterol | 0 mg |
| Vitamin A | 198% |
| Vitamin C | 216% |
| Sodium | 21 mg |
| Potassium | 449 mg |
| Total Carbs | 4 g |
| Dietary Fiber | 3 g |
| Sugars | 0 g |
| Protein | 2 g |
| Calcium | 21% |
| Iron | 8% |
Japanese Mustard Spinach Properties
The leaves are spoon shaped often found on the top of the stem.The stem is generally slender.

Except that its flavor might be a wee bit off-putting. Also known as Japanese mustard spinach, komatsuna is a variant of the common turnip.

Like komatsuna, bok choy, rapini, and mizuna are also variants of the turnip and each of these have proven delectable to chefs and home cooks alike.

Komatsuna is milder in flavor and are extremely versatile than ordinary turnip greens, and that is the reason the people really should give it a taste.

Komatsuna is a spring green, common in Asian markets but yet to make an appearance next to the bok choy or broccoli raab.

Like other greens, the longer komatsuna matures, the tougher and bitterer it becomes.

When real young, komatsuna can be eaten just like spinach, meaning it is quite tasty raw or wilted.

Most likely, people will find komatsuna a bit more mature.
(Visited 415 times, 1 visits today)