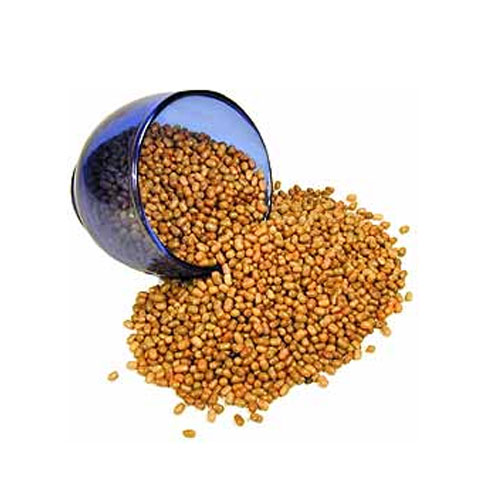 Moth Bean Healthy Eating And Its Uses
Moth bean
Plants and trees strive hard to protect the mother earth from devastation. This wonderful planet will not receive sufficient rains when the plants' population dwindles fast. When plants' population dwindles at alarming rate the living beings surviving on this earth can expect only acid or other such dangerous rains. This topic deal with a plant named Moth bean which is a drought resistant legume commonly grown in arid and semi-arid parts of India. The botanical name of this plant is vigna acontifolia which comes under plantae kingdom and family fabaceae. The other common names of this plant are mat bean, matki, Turkish gram or dew bean.
Properties Of Moth Bean
Moth bean is herbaceous creeping plant which grows up to a height of 40 cm and the branches reaches a height of 150 cm. Yellow flowers found on hairy packed branches develop into yellow-brown pods which is 2-3 inches in length which hold up to 9 seeds. In India pods, sprouts and seeds are commonly consumed.
Moth Bean Cultivation
Moth bean is native to India and Pakistan and grown as forage and cover crop. Other than India and Pakistan, moth bean is also cultivated in United States, Australia, Thailand and other parts of Asia. Moth bean is one of the most drought resistant pulses in India which is grown at altitude up to 1300 m above sea level. The plant grows wonderfully in dry sandy soil, but can tolerate variety of soils. Moth bean is grown both for human consumption and fodder. The plants grow and produce well when the optimum rainfall in a year is around 500-750 mm. The farmers can expect minimum output when the rainfall is lesser than that. Major pests of moth bean are MYM Virus, Root rot from Macrophomina phaseolina and other striga species.
Various Uses Of Moth Bean
Moth beans can be consumed either cooked or fried.

The plants are rich in energy, carbohydrate, fat, protein, vitamins and minerals.

These plants are found abundantly in Rajasthan, India as this is the most drought tolerant legume.

These plants can easily withstand hot climates, dry soil and other climatic disasters.

The leaves will look somewhat like potato leaves and has tap roots.

South Indians use these beans while making lip smacking dishes during festivals.

They also use these beans lavishly in day to day cuisines.

Moth bean is one of the most popular pulses in South India.

Indians prepare lots of delicacies using these beans.
Interesting Facts
India is the largest producer of these beans and their share is the highest in total bean production in the world. The seeds are very rich in protein content and many protein deficient patients consume this seeds regularly.
(Visited 1,986 times, 7 visits today)