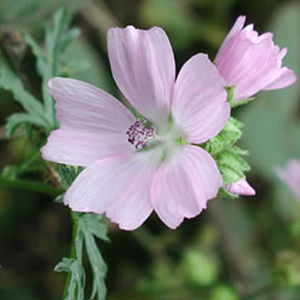 Musk Mallow Health Benefits And Facts
Musk Mallow Health Benefits And Facts
Plants and trees can be rescued before they become totally extinct by planting billions of seeds throughout the world and following afforestation methods.
Most of important roads and streets in the urban areas have lost numerous trees due to various reasons.
But considering the emergency the Government can bring out plans to plant number of seeds once again in all the roads.
This will definitely be considered as a welcome measure by everyone.
This topic will deal with an aromatic plant named Musk mallow. The botanical name of this plant is Acbelmoschus moschatus.Musk Mallow is an ornamental fragrant rich medicinal plant that is native to India. It belongs to Malvaceae family.
The other common names of this plant are Abelmosk, ambrette seeds, annual hibiscus, Bamia Moschata, Galu Gasturi, muskdana, musk okra, musk seeds, ornamental okra, rose mallow seeds, tropical jewel hibiscus and Yorka okra.
Properties
The seeds that are sweet and flowery emit strong fragrance which is very similar to musk and the plant is frost hardy.

The seed oil of this aromatic plant was once used as a substitute in perfumes for animal must which is now replaced by various other substitutes.

The pods, leaves and new shoots are consumed as vegetables whereas the seeds are added to coffee.

In India, Ayurvedic practitioners use this plant as an herb for treating many diseases.

Root mucilage is used for sizing for paper and tobacco is flavored with the flowers.
Growth
This erect herb or undershrub achieves a height of around 2.5 m with a slender tap root.

This plant has suborbicular leaves and has hairy purple flowers which are bisexual.

The fruits are hairy and oblong. The seeds are blackish.
Musk Mallow Uses And Facts
The bitter and aromatic seed is used a tonic and are considered as cooling, aphrodisiac, opthalmic, cardiotonic, digestive, stomachic, constipating, carminative, pectoral, diuretic, stimulant, antispasmodic, deodorant, and effective against "kapha" and "vata," intestinal complaints, stomatitis; and diseases of the heart, allays thirst and checks vomiting.
According to Unani system of medicine seeds allay thirst, cure stomatitis, dyspepsia, urinary discharge, gonorrhea, leucoderma and itch.

The seeds are sown during the months of March to April.

The flowers start flowering during the month of September and the fruits ripen during the month of November are harvested when it is matured fully.

The harvested seeds are sun dried and use in perfumery industries.
Musk Mallow Benefits
(Visited 190 times, 1 visits today)