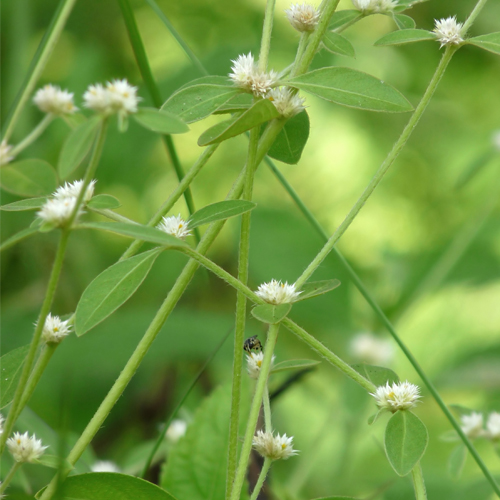 Sessile Joyweed Origin Growth And Uses
Sessile Joyweed Origin Growth And Uses
Life of plants and trees is always surrounded by lots of mysteries and the world renowned botanists are still uncovering the mysteries of these exotic plants and trees.
There were lots of world famous botanists few centuries back and their discoveries are noteworthy in the area of plant genetics and botany.
Some of the world famous and noted botanists whose contributions were extraordinary are George Washington Carver who was born in the year 1861 in America, Gregor Mandel who was born in the year 1822 in Germany, Carl Linnaeus who was born in 1707 in Sweden and Beatrix Potter who was born in the year 1866 in London.
This topic will deal with a plant named Sessile joyweed. The botanical name of this plant is Alternanthera sessilis.
Origin
Sessile joyweed is an aquatic plant which is found in tropical and subtropical regions of the old world and comes under Amarantheceae family.

There are no details regarding when this plant was introduced in USA.

The leaves and shoots are consumed as vegetables in Southeast Asia.
The other common name of this plant is dwarf copperleaf.
Growth And Cultivation
It is also cultivated as a medicinal plant.

In southern states of USA sessile is classified as a weed.

Sessile is found in wet or damp areas.

This perennial plant has prostrate stems and the obovate leaves measures 1-15 cm long and 0.3-3 cm wide.

The shiny white flowers measure 0.7-1.5 mm long and the sepals measures 3 mm long.

In the wild areas it flowers from December to March.

The flowers are situated over the stem and the shape of the flowers is round.

The flowers look like the eyes of a fish and that is the reason is called Matsyakshi.
Sessile Joyweed Uses
In India this plant is very famous and the every state calls this plant in different names.

South Indians use this plant as vegetable and for medicinal purpose.

In Tamil Nadu this plant is called as Ponnanganni Keerai where the people used it for curing mouth and stomach ulcers and also they use it in food items.

It is diuretic, tonic and cooling.

It is used as an ingredient in medicinal hair oils and Kajal.

This plant is found in the aquarium area and it grows wonderfully when the soil and cultivation methods are good.
(Visited 631 times, 3 visits today)